A California man claims he was fired from his fast-food job after giving a veteran two free tacos and a cup of coffee.
Alex Mesta, 19, was let go from a Jack-in-the-Box franchise after handing the complimentary items to a U.S. military veteran, who, Mesta said, is a regular at the establishment, Fox News reported. The coffee cost $0.80 with the customer's veteran discount, while the tacos cost $0.99. Altogether, the three items totaled $1.79.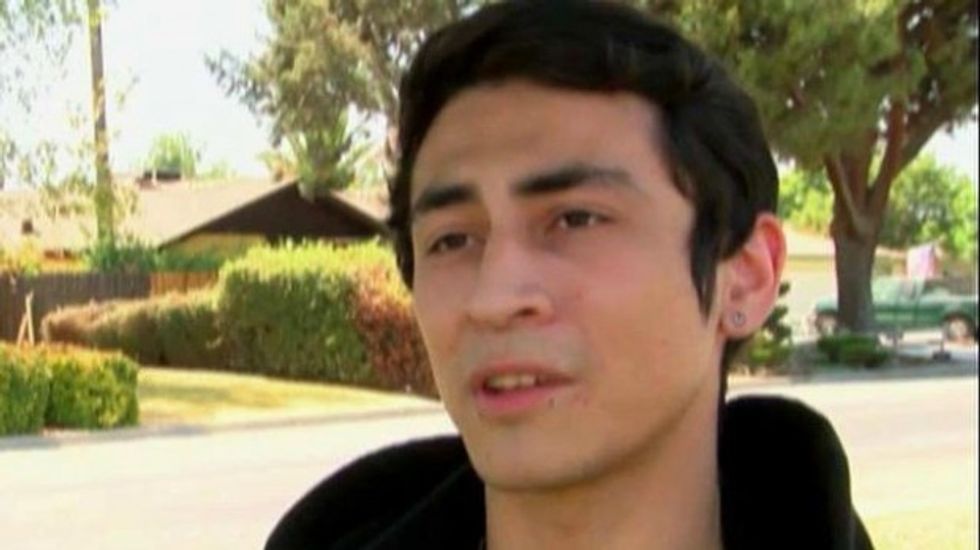 Alex Mesta (Image source: Fox News)
"Since he's a vet, I don't think I should charge him for his coffee. It's not even a dollar for a coffee," Mesta said, according to Fox News.
Mesta said the customer in front of Mesta had originally ordered the two tacos but that he never picked them up. Since the tacos would likely be thrown out anyway, Mesta said he handed them to the veteran as another way of saying "thank you."
Little did the 19-year-old know that his actions, which were captured on the store's surveillance video, would get him fired.
Meanwhile, a statement from the restaurant's corporate office claimed Mesta's termination had nothing to do with the customer's veteran status.
"We, too, are grateful to our veterans and to the men and women currently serving in the armed forces," the statement read, according to Fox News. "While it would not be appropriate to provide complete details on an internal disciplinary issue, our actions in this case were not based on just one incident and had nothing to do with the guest's military experience."
—
Follow the author of this story on Twitter and Facebook: