It's a company you probably didn't even know existed, but it probably knows more about you than some of your closest friends.
IDI, or Interactive Data Intelligence, has only been in business for one year but already, it's built a profile on every American adult: their addresses, phone numbers, email addresses, the kind of car they drive, voter registrations, hunting permits and criminal and civil citation history. It could even have your shopping patterns based on photos of license plates taken at private businesses or purchases on money-saving websites, which it owns, according to Bloomberg.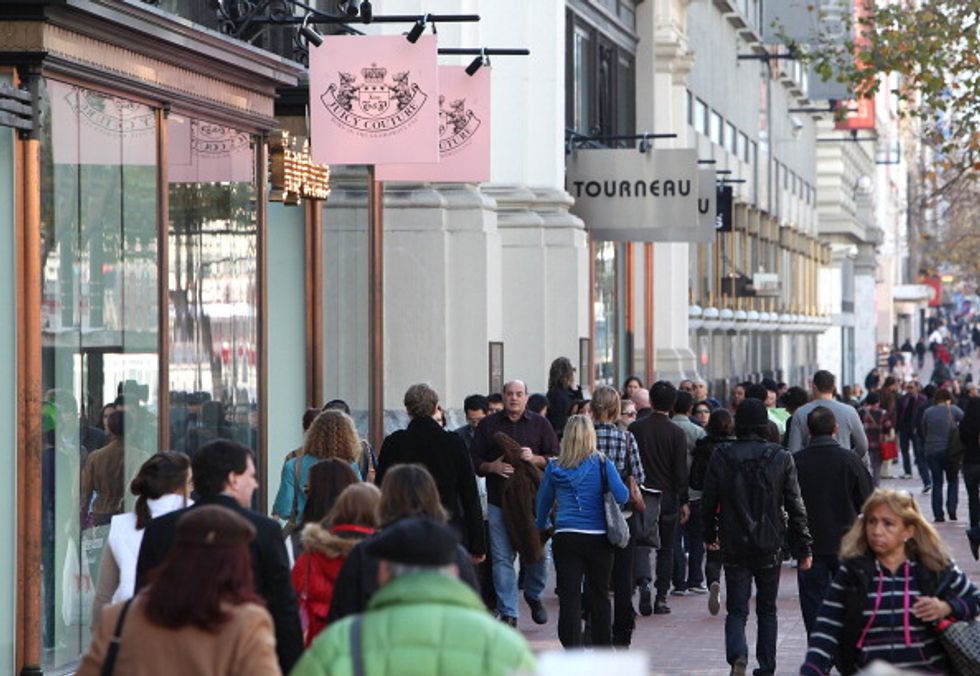 Pedestrians crowd the sidewalk in front of a shopping mall on January 14, 2011 in San Francisco, California. (Photo by Justin Sullivan/Getty Images)
The company, which has about 200 employees and posted roughly $40 million in revenue last quarter, compiles the information into individual profiles, including on younger adults who wouldn't ordinarily appear in other databases.
"We have data on that 21-year-old who's living at home with mom and dad," CEO Derek Dubner said.
IDI's database can be accessed with a login by going to idiCORE.com. It can be accessed by private investigators looking for anything they can find on potential suspects or persons of interests. Upon entering the system, the private investigator is required to choose a reason for which they are seeking their data, which must comply with U.S. privacy laws.
While Dubner claims the database is mostly used for finding people who have gone missing or catching criminals, private investigator Steve Rambam, host of "Nowhere to Hide" on the Investigation Discovery Channel, suggested that the system is being used for more than that.
"You may not know what you do on a regular basis, but I know. I know it's Thursday, you haven't eaten Chinese food in two weeks, and I know you're due," Rambam told Bloomberg.
Roger Kay, president of the consulting firm Endpoint Technologies Associates, added, "The cloud [where IDI's information is stored] never forgets, and imperfect pictures of you composed from your data profile are carefully filled in over time."
"We're like bugs in amber, completely trapped in the web of our own data," Kay said.
(H/T: Bloomberg)
—
Follow the author of this story on Twitter and Facebook: