Democratic presidential nominee Hillary Clinton has doubled down on her claim that the FBI said she has been "consistent and truthful" in her public assertions about her controversial use of a private email server.
The former secretary of state has repeated this assertion in multiple recent interviews even as fact-checkers say otherwise.
"[FBI] Director Comey said that my answers were truthful and what I've said is consistent with that I have told the American people — that there were decisions discussed and made to classify retroactively certain of the emails," Clinton told Fox News over the weekend.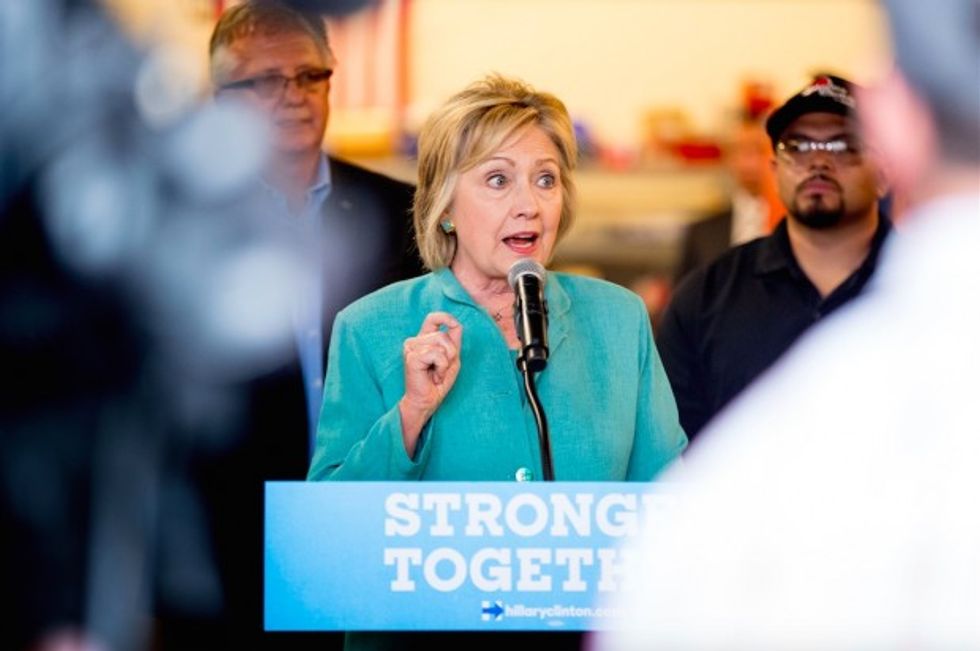 Democratic presidential candidate Hillary Clinton speaks after taking a tour of Mojave Electric Company in Las Vegas. (AP Photo/Andrew Harnik)
And in an interview with KUSA-TV Wednesday, Clinton stated, "And as the FBI said, everything that I've said publicly has been consistent and truthful with what I've told them."
After conducting an investigation into Clinton's use of a private email server during her tenure as secretary of state, Comey said that the FBI had "no basis to conclude she lied to the FBI." Yet he did not say if she had lied at other times in public or under oath to Congress.
As Fox News noted, several fact-checkers have called out Clinton as her recent remarks in interviews don't completely line up with what Comey exactly said.
The Washington Post awarded Clinton "four Pinnochios," PolitiFact rated the claim as "pants on fire" and FactCheck.org succinctly called the claim "false."
(H/T: Fox News)