Israel's Defense Ministry on Friday compared the Obama administration's Iran nuclear deal to the doomed 1938 Munich Agreement with Adolf Hitler, which allowed the Nazis to annex certain parts of Czechoslovakia.
The rare statement was issued days after it was reported that the U.S. made a secret $400 million cash payment to Iran as the Middle Eastern country released four American hostages.
Israel has been critical of the Iran Deal since its inception. Prime Minister Benjamin Netanyahu traveled to Washington, D.C., in March 2015 without the administration's approval to address a joint session of Congress. In his speech, Netanyahu blasted the Iran Deal, saying that it "doesn't block Iran's path to the bomb, it paves Iran's path to the bomb."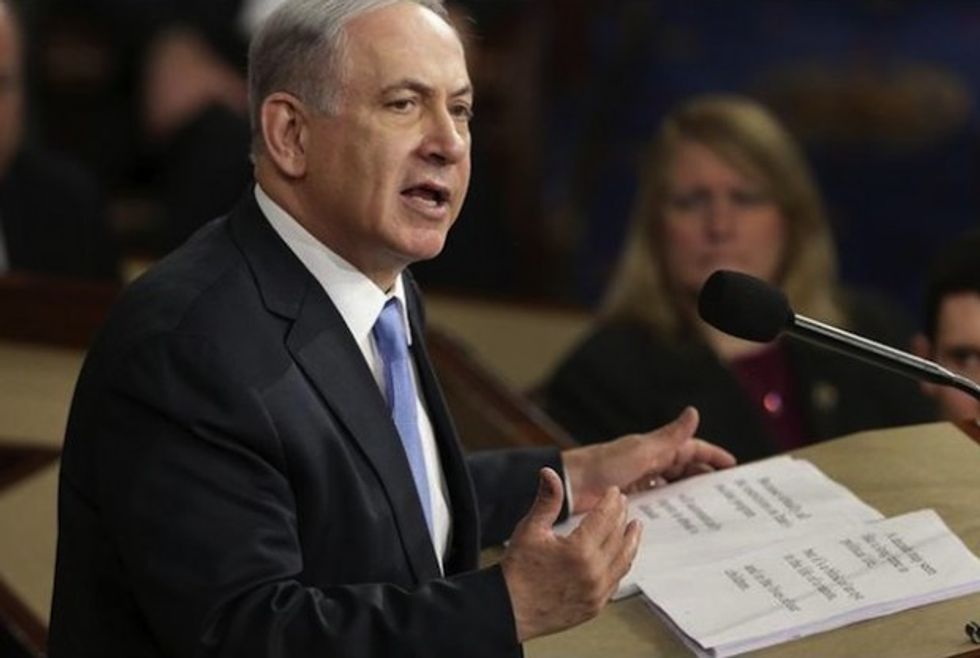 Israeli Prime Minister Benjamin Netanyahu speaks before a joint meeting of Congress on Capitol Hill in Washington, Tuesday, March 3, 2015. In a speech that stirred political intrigue in two countries, Netanyahu told Congress that negotiations underway between Iran and the U.S. would "all but guarantee" that Tehran will get nuclear weapons, a step that the world must avoid at all costs. (AP Photo/J. Scott Applewhite)
More than a year later, the Israeli government appears just as strongly opposed to the agreement, if not more opposed.
"The Israeli defense establishment believes that agreements have value only if they are based on an existing reality, and that they have no value if the facts on the ground are completely the opposite of [the concepts] on which an agreement is based ..." the statement read, according to the Jerusalem Post.
"The Munich agreement did not prevent the Second World War and the Holocaust, precisely because their basic assumption, that Nazi Germany could be a partner to any kind of agreement, was wrong," the statement added, "and because the leaders of the world at that time ignored the explicit statements by Hitler and the rest of the leaders of Nazi Germany."
The Defense Ministry's statement seemingly draws a parallel between Hitler's stated intent to exterminate Jews and Iranian leaders calling for the destruction of Israel.
(H/T: Barik Ravid)
—
Follow the author of this story on Twitter and Facebook: