The husband of a woman who was severely injured two years ago when teenagers threw a rock from a highway overpass through the windshield of her car committed suicide on Saturday, WOIO-TV reported.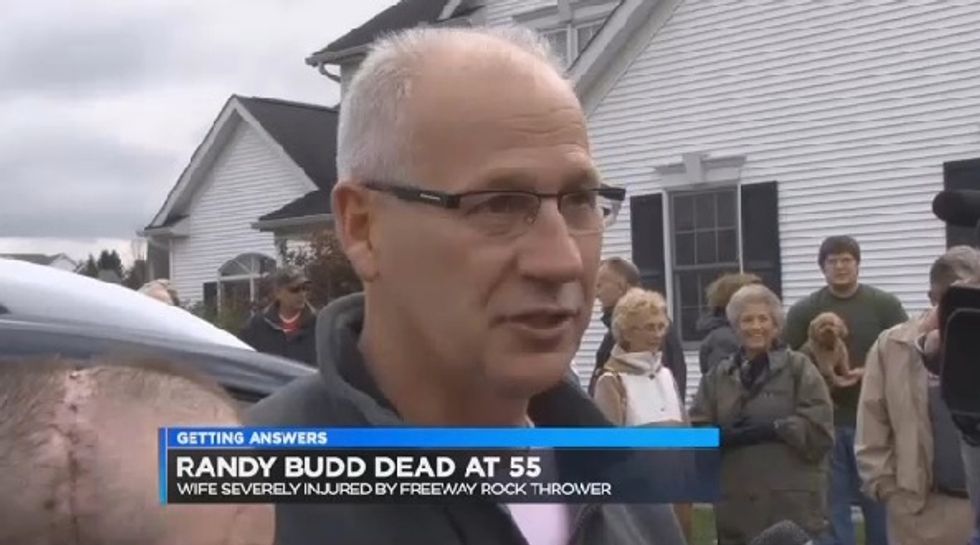 Image source: WOIO-TV.
In July 2014, while riding in the passenger seat of her family car, Sharon Budd suffered permanent injuries to her face and brain when the teenagers threw a 5-pound rock through the windshield. Two years after her injury, Budd's family said she "still needs constant care," WOIO noted.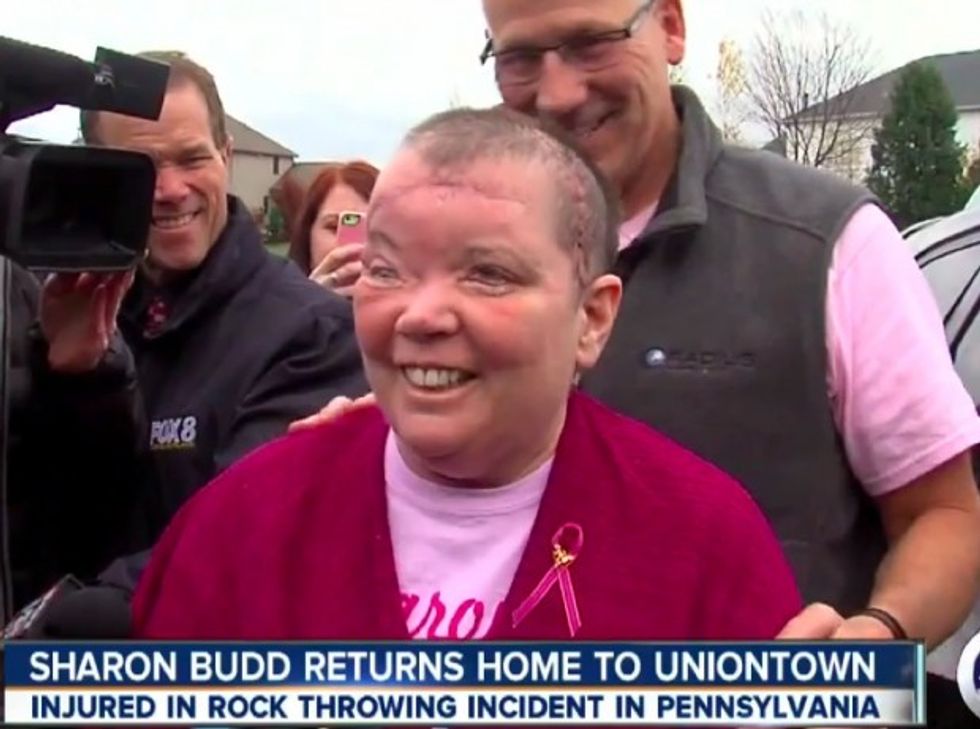 Image source: YouTube/WEWS-TV

The Stark County Coroner's office told the station that Sharon's husband Randy Budd died Saturday from a self-inflicted gunshot wound.
Union County District Attorney D. Peter Johnson blamed those who injured Sharon Budd for her husband's suicide.
"Randy Budd did not die from a gunshot, he died when those kids threw a rock through his windshield," Johnson told pennlive.com, adding that "they killed him like they killed her."
Randy Budd expressed dismay in a July Facebook post that "those bastards" who "took Sharon from us will get to live their lives into the future as normal," WOIO said he wrote, adding a reference to "approved paroles" in his post.
"The damage they caused is permanent!!!!" he wrote.
The Budds were married for 33 years and had four children.
In a statement provided to The Canton Repository, a spokesperson for The Budd family said they "are all together and are grieving the loss of their dad, husband and brother ..."
"We deeply appreciate the tremendous support our family has received from the Massillon, Canton and Hartville areas over the past several years," the statement continued. "We ask for your prayers and some privacy as we deal with our loss."
Watch below:
—
Follow the author of this story on Twitter and Facebook: