An attempted armed burglar came across an unexpected obstacle Tuesday morning when a quick-acting homeowner used the suspect's own weapon against him, according to news reports.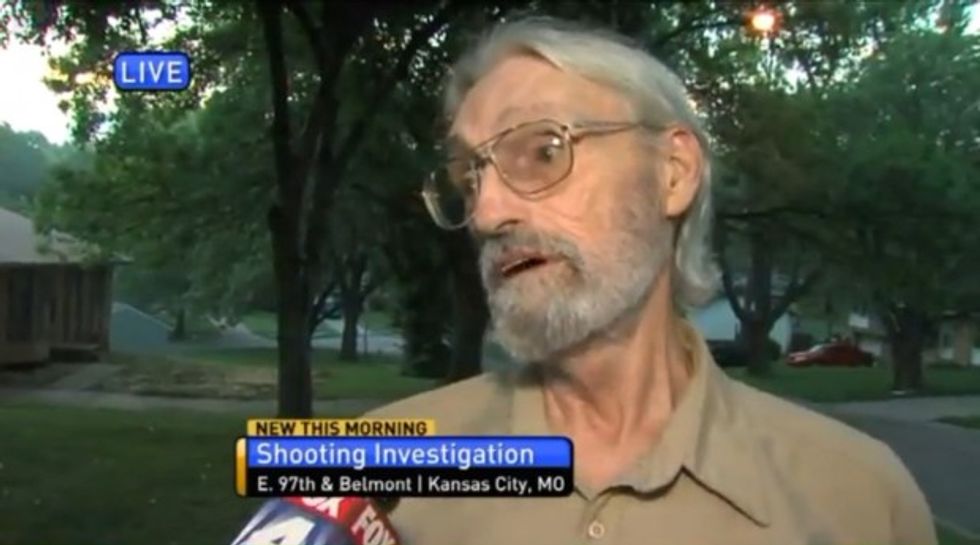 Neighbor John Dudley (Image source: WDAF-TV)
The incident happened in a Kansas City, Missouri, neighborhood just before 2 a.m. Tuesday, WDAF-TV reported. Police received a call from the ADT home security company after a motion sensor went off in the homeowner's garage.
Moments later, a woman who lives there called to report a man trying to break into her house. A third call came from a man at the house who told police he had just shot the intruder with the suspect's own gun.
The homeowner's neighbor, John Dudley, told WDAF that he awoke Tuesday morning to the homeowner knocking on his door. When Dudley answered the door, the homeowner reportedly told him that he had just shot someone. Dudley said he ended up calling police because his neighbor was so upset.
"He said someone was trying to break into his home," Dudley said. "He got the gun from him and shot him."
Dudley mentioned that he's heard gunfire in the area lately but noted that it's "not the norm."
WDAF reported that the area around the home was still taped off at 6 a.m. as police collected evidence. A preliminary investigation shows the suspect was shot in the stomach before being transported to a hospital where he is said to be in critical condition.
The man and woman in the home at the time of the attempted break-in were not injured.