Republican presidential candidate Donald Trump announced Thursday that he has expanded his team of economic advisers to include eight women.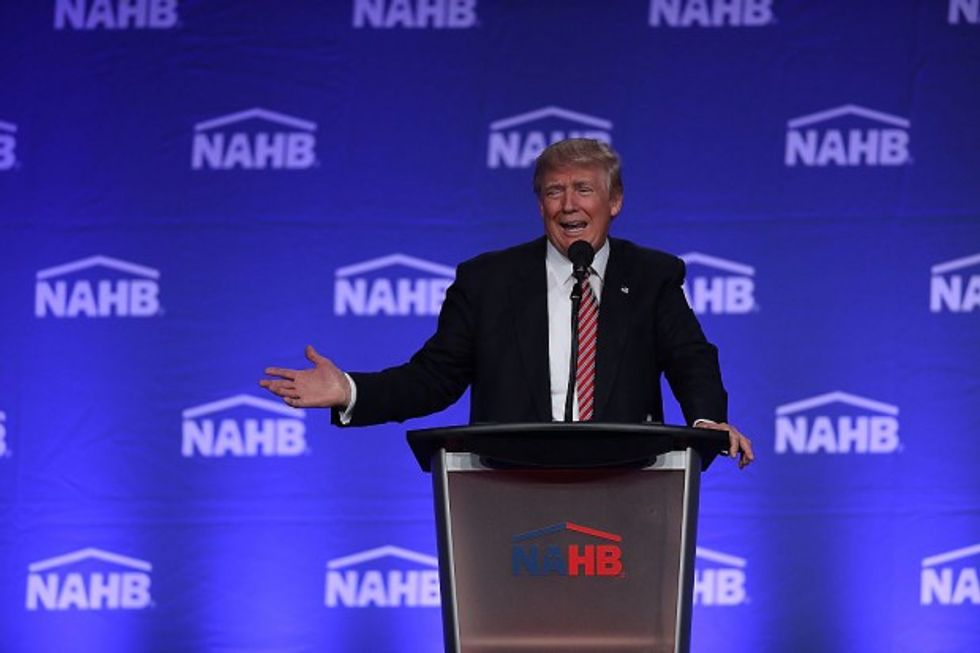 Republican presidential nominee Donald Trump speaks to the National Association of Home Builders in Miami Beach, Florida, Thursday. (Joe Raedle/Getty Images)
Trump was criticized after he announced his initial team of economic advisers earlier this month for failing to include any women.
In Thursday's announcement, Trump listed eight women and one man who will join his team:
Diane Hendricks, chairwoman of ABC Supply Co., Inc.;

Darlene Jordan, executive director of the Gerald R. Jordan Foundation;

Betsy McCaughey, former lieutenant governor of New York;

Brooke Rollins, president and CEO of the Texas Public Policy Foundation;

Carla Sands, chairman of Vintage Capital Group, LLC;

Anthony Scaramucci, co-managing partner and founder of SkyBridge Capital;

Judy Shelton, senior fellow and co-director of the Atlas Sound Money Project;

Liz Uihlein, co-founder and president of Uline, Inc.; and

Kathleen Hartnett White, distinguished senior fellow and director of the Armstrong Center for Energy and the Environment at the Texas Public Policy Foundation.
"We are continuing to work every day to bring in the best and brightest minds to save our country's economy," Trump said in a statement. "These new members of our team are some of the best economic minds around right now, and they will continue to bring new ideas to our campaign that will strengthen and grow our economy. We can finally Make America Great Again and ensure all Americans have a chance to succeed at the American Dream."
Trump was also recently criticized for failing to provide the names of any women he would include in the Cabinet if he were elected president — except his daughter Ivanka Trump.
We know a guy with a binder, @realDonaldTrump. (He might not take your calls, though.) https://t.co/dxmFcISmaz

— Hillary Clinton (@HillaryClinton) August 4, 2016
—
Follow the author of this story on Twitter and Facebook: