NEW YORK (TheBlaze/AP) — The Huffington Post is going to be without a Huffington.
Arianna Huffington, a one-time conservative commentator, oversaw the explosive growth of the liberal online blog and news site she co-founded in 2005, which went on to win a Pulitzer in less than a decade.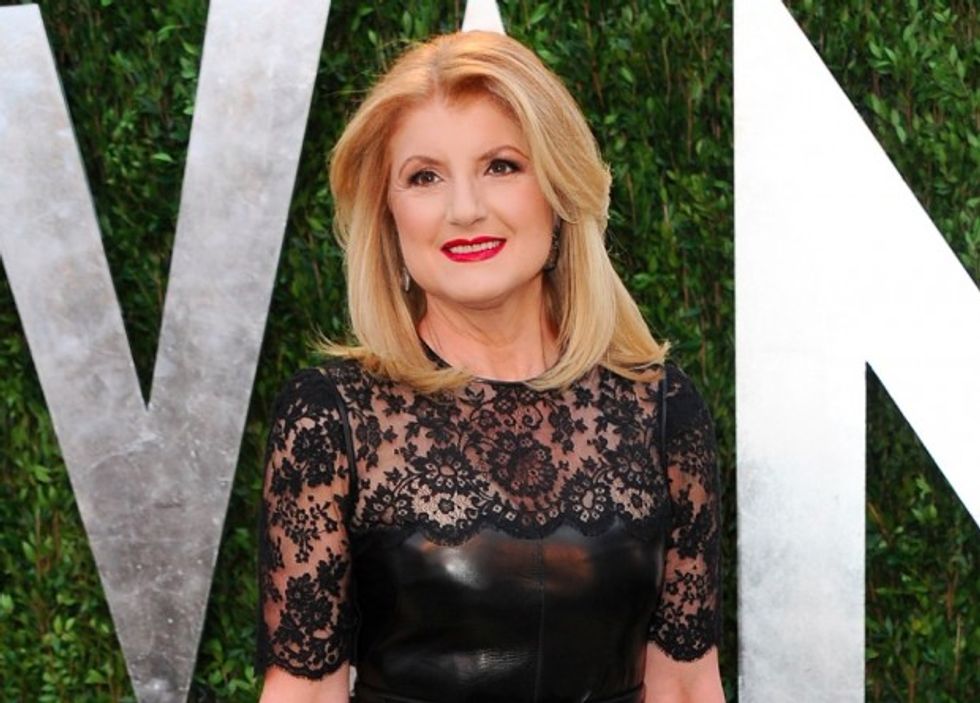 This Feb. 24, 2013 file photo shows Arianna Huffington arriving at the 2013 Vanity Fair Oscars Viewing and After Party in West Hollywood, Calif. Huffington says she is stepping down as editor-in-chief to focus on a health startup, Thursday, Aug. 11, 2016. (Photo by Jordan Strauss/Invision/AP, file)
Huffington, who has been the site's editor-in-chief, will now head a new health, wellness and productivity startup.
"I thought HuffPost would be my last act," Huffington said in a tweet. "But I've decided to step down as HuffPost's editor-in-chief to run my new venture, Thrive Global."
The Huffington Post is now owned by Verizon Communications Inc., and her departure comes several weeks after Verizon said it was buying the media properties of Yahoo Inc. for about $4.8 billion.
The site is known for its celebrity and newsmaker blogs and for cobbling together articles using information from different newspapers and other sources. In 2012, the site won the Pulitzer Prize for national reporting on its series of stories about wounded veterans.
The Huffington Post home page on Thursday morning linked to a Wall Street Journal article on her departure.
This story has been updated.