Retiring superstar Alex Rodriguez's request to play third base in his final game Friday night was denied by the New York Yankees, WNBC-TV reported.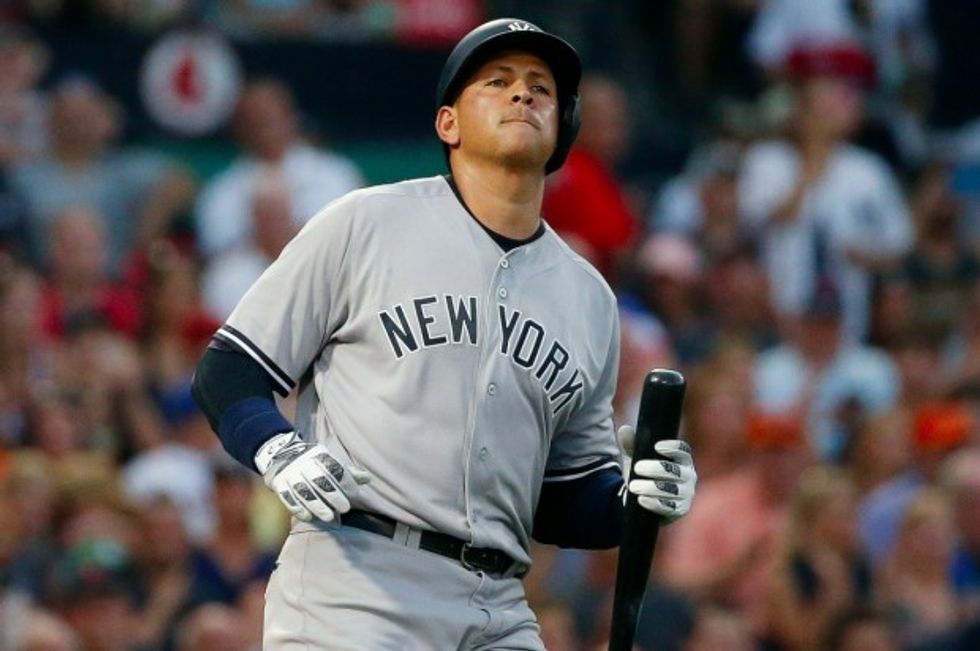 New York Yankees' Alex Rodriguez reacts after lining out during the second inning of a baseball game against the Boston Red Sox in Boston, Thursday, Aug. 11, 2016. (AP Photo/Michael Dwyer)
Manager Joe Girardi said Rodriquez — who hasn't played in the field all season — would be the designated hitter.
"We thought about it, but he hasn't done any work," Girardi said, WNBC noted. "It's not that I wouldn't like to see it, but we're in a part of the season where we are trying to win. We're still in this, and I just felt that the situation hasn't presented itself."
More from WNBC:
The Yankees plan a pregame ceremony Friday night to recognize Rodriguez. The team announced last weekend that after the game, he will be released and then become an adviser and instructor for the club.

Rodriguez batted cleanup as the designated hitter Thursday. He was booed by Red Sox fans when he came to the plate in the second inning and had a soft lineout.

Rodriguez did not play in the series opener Tuesday and was a pinch-hitter Wednesday night.