Actor Thomas Gibson was fired this week following reports of an ugly dispute on the set of the CBS hit television series, "Criminal Minds."
"Thomas Gibson has been dismissed from Criminal Minds. Creative details for how the character's exit will be addressed in the show will be announced at a later date," ABC Studios and CBS Television Studios said in a statement provided to the Hollywood Reporter.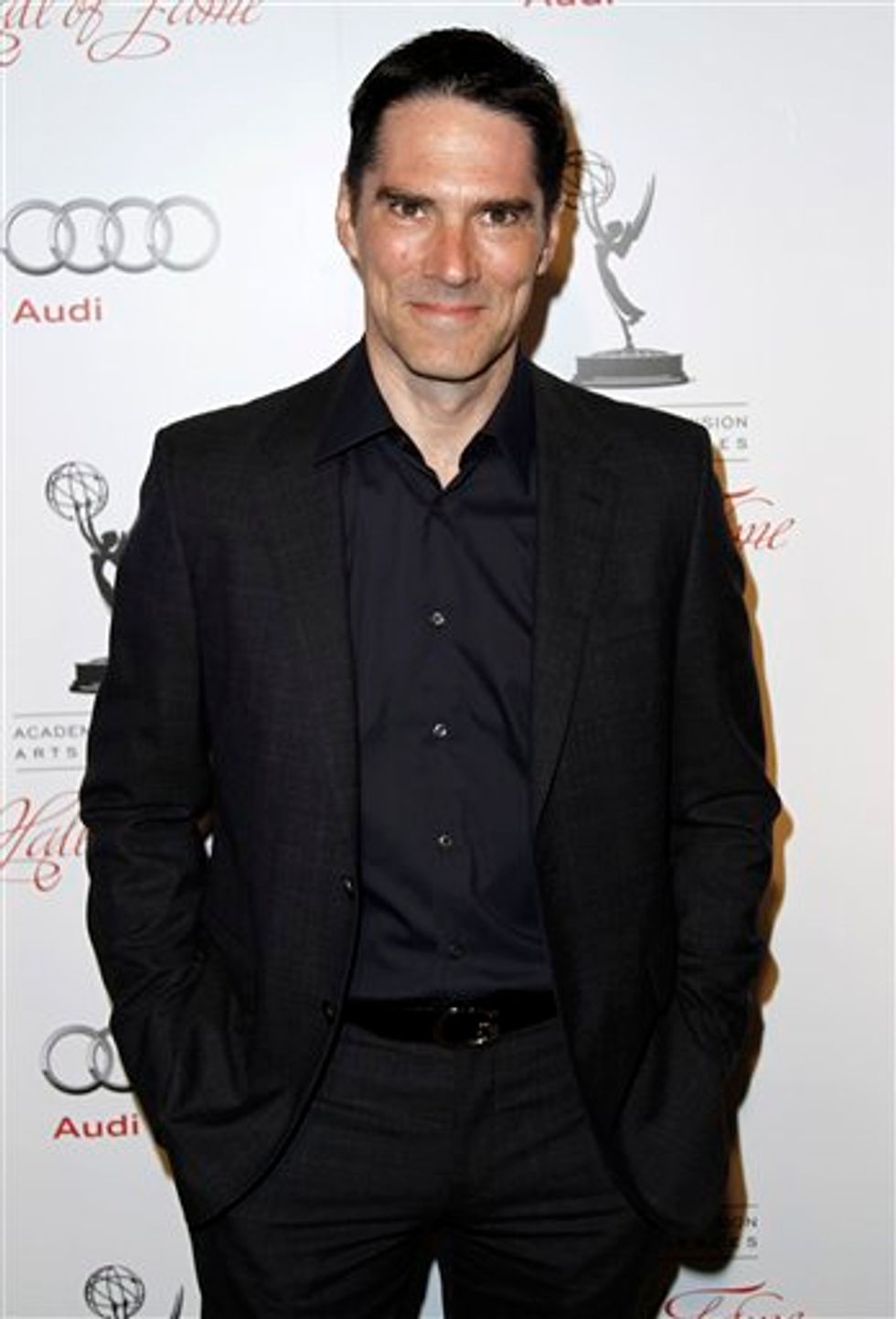 Thomas Gibson (AP Photo/Matt Sayles)
The alleged altercation that prompted Gibson's dismissal involved the actor kicking one of the show's writers. According to Hollywood Reporter, Gibson was facing a two-episode suspension Thursday relating to the incident. Following reports of plans to write his character out of both episodes, the actor will now have to be written out of the series.
The Hollywood Reporter noted that Gibson was directing an episode of the show's upcoming 12th season when an argument transpired. According to reports, tempers flared on both sides, but Gibson, who has played a leading role all 11 seasons, escalated things to a physical level.
"I love Criminal Minds and have put my heart and soul into it for the last 12 years," Gibson told the Hollywood Reporter in a statement Friday. "I had hoped to see it through to the end, but that won't be possible now. I would just like to say thank you to the writers, producers, actors, our amazing crew, and, most importantly, the best fans that a show could ever hope to have."
Prior to the altercation, Gibson signed a contract for the ABC Studios/CBS Television Studios co-production for another season. And this wasn't Gibson's first time acting up on the job. A few years ago, the star was required to attended anger management classes after reportedly pushing one of the show's producers.
"There were creative differences on the set and a disagreement," Gibson told the Hollywood Reporter. "I regret that it occurred. We all want to work together as a team to make the best show possible. We always have and we always will."