Sorry, Adele fans: the singer won't be performing at next year's Super Bowl.
According to People Magazine, at a concert in Los Angeles on Saturday night, Adele told her audience she declined the chance to sing at the game.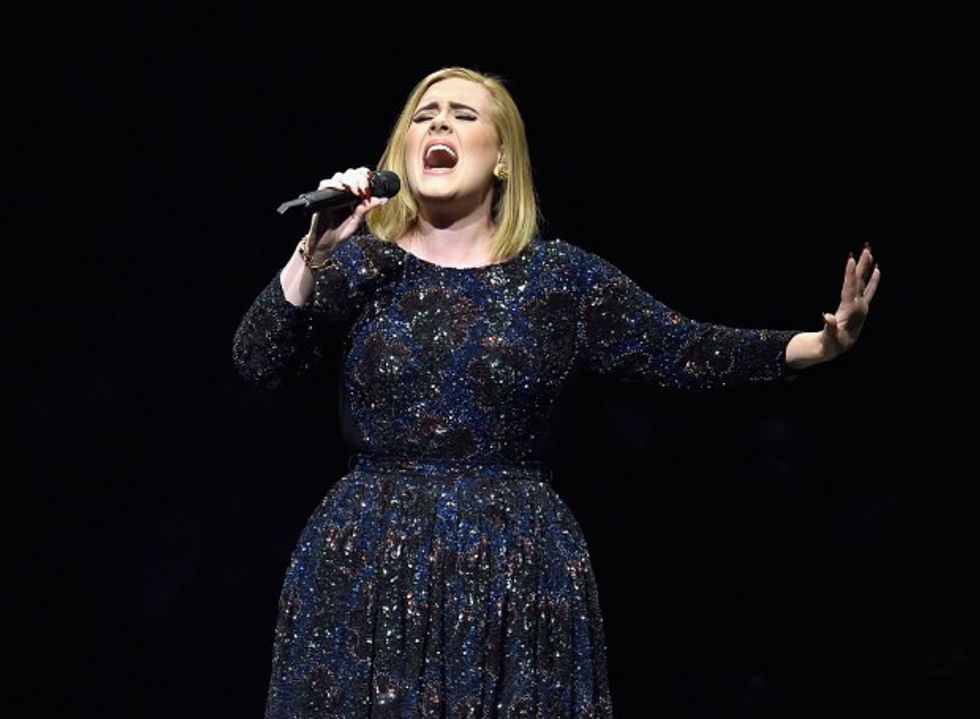 (Kevin Winter/Getty Images for BT PR)
"First of all, I'd like to say that I'm not doing the Super Bowl," Adele said. "I mean, come on, that show is not about music. And I don't really put on… I don't dance or anything like that. They were very kind, they did ask me, but I did say no."
"I know I'm not Beyoncé, I can't dance or anything like that," Adele added.
She joked that she might take the NFL up on their offer after she releases her next album.
"I'm sorry, but maybe next time," she said. "I'll put out a dance album next time. Maybe I'll do it then."
Prior to Adele's remarks, rumors were circulating that the the National Football League was hoping to have the singer perform for Super Bowl LI's halftime show.
In a joint statement provided to CNN Money, spokespersons for the NFL and Super Bowl sponsor Pepsi said "We have had conversations with several artists about the Pepsi Super Bowl Halftime Show."
"However, we have not at this point extended a formal offer to Adele or anyone else," they added. "We are focused on putting together a fantastic show for Houston and we look forward to revealing that in good time."
Adele also denied a rumor that she is pregnant.
—
Follow the author of this story on Twitter and Facebook: