Comedian Steven Crowder recently set up a sidewalk display featuring a display table full of firearms and then took a very funny undercover video documenting how your garden-variety citizen reacted to them.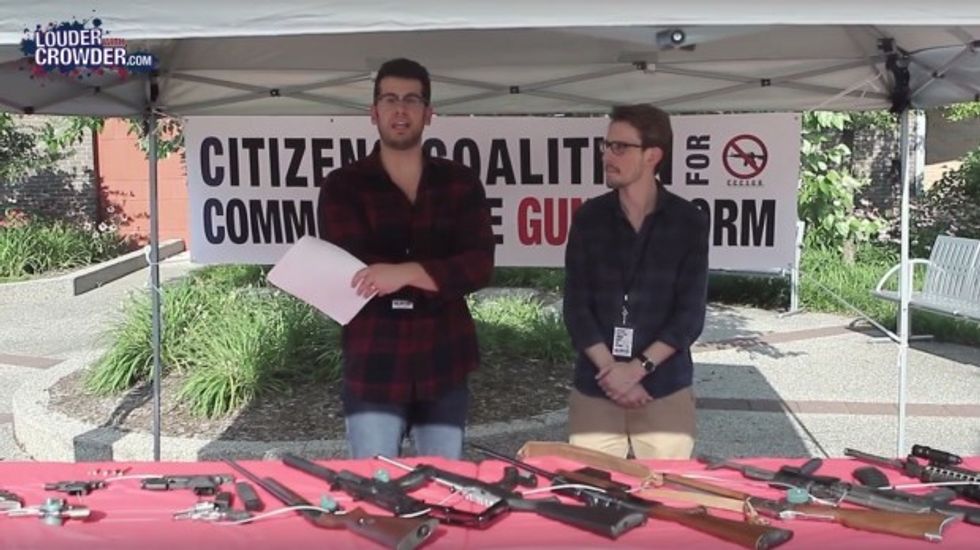 Image source: YouTube
The idea, he said, was "to see what people know — or don't know — about firearms and just how far they're willing to give over the reins to the federal government as far as legislation based on that knowledge."
Backed with a banner advertising his made-up "Citizens Coalition for Common Sense Gun Reform" in the hopes of getting a made-up petition filled with signatures, Crowder tackled buzzwords politicians and pundits toss around such as "assault weapon" and "automatic."
Beyond people mistakenly believing that "assault weapons" are readily available and used in mass shootings, Crowder began noticing most folks were swayed just by a firearm's appearance.
Crowder asked one man if he didn't like a particular rifle because of its magazine capacity, but the man replied, "No, just look at it. It's not a hunting gun."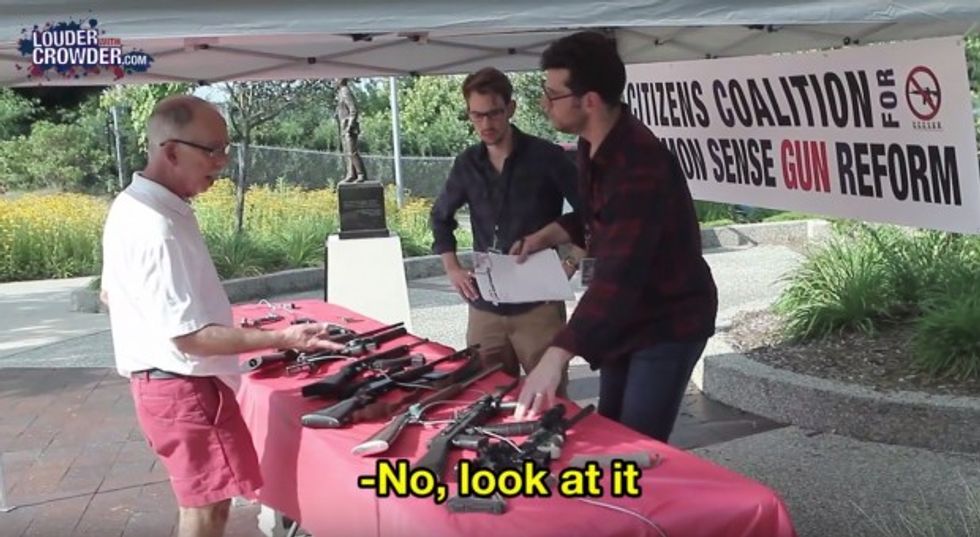 Image source: YouTube
Crowder added that most observers had no problem with rifles sporting wooden butts and metal barrels — but they had big issues if they were black and "tactical looking."
(Oh, and Crowder also didn't even bother talking to people who said they owned guns. "You come back to me when you find your soul, sir," he told one detractor.)
Most folks didn't fare any better regarding knowledge about handguns, calibers and even got terms such as "armor piercing" and "hollow point" mixed up.
Further, some observers were fine with the look of a .30-06 rifle — but failed to connect the dots to the .30-06 round, which they didn't like because it looked much bigger than other bullets.
Crowder then went full anti-gun on the peeps on the street, passionately using gun-control arguments and catch phrases to see how they would respond. It wasn't pretty.
To underscore things, Crowder pointed to a lever-action rifle with that same non-threatening wooden butt and said it mixed up a lot of people who didn't know it can fit 13 rounds of .357-caliber bullets — "close to AK-47 ballistics," he said.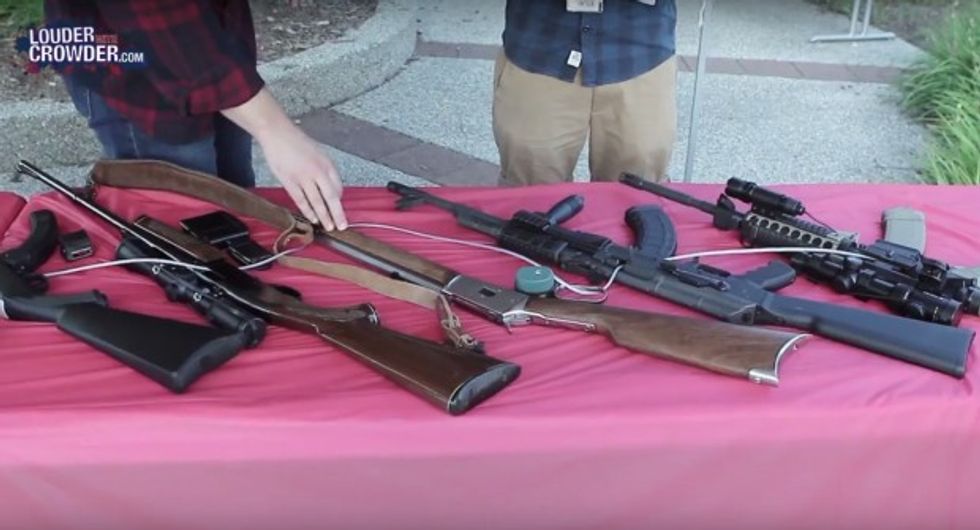 Image source: YouTube
Driving home his argument further, Crowder cut to video of a man rapidly firing rounds from that same rifle at a target: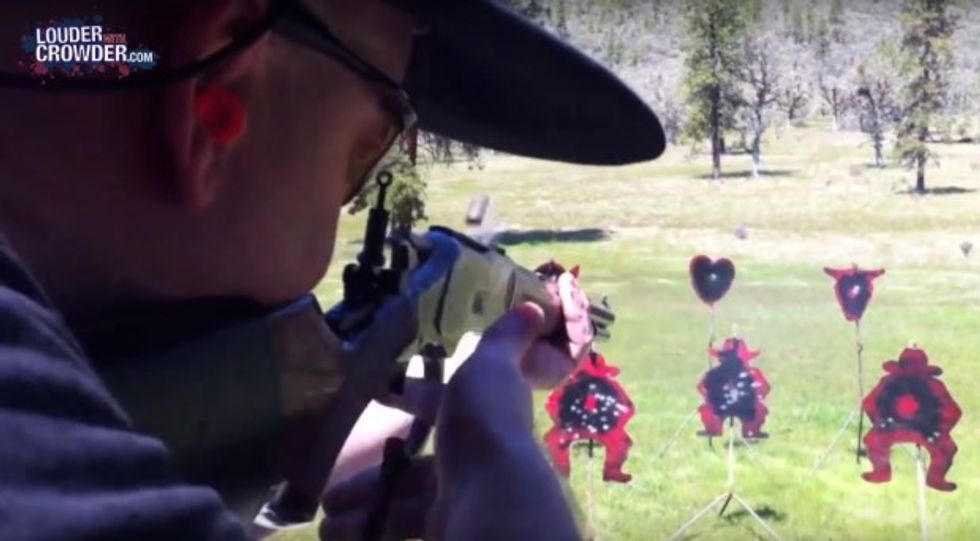 Image source: YouTube
In the end, Crowder noted that people who've "never owned guns, fired guns or even seen guns are the ones most likely to — remarkably quickly — sign petitions to actively ban your guns. These are the same people electing your next president. It's common sense!"