NEW YORK (TheBlaze/AP) -- Gawker is going to shut down.
A Gawker report Thursday said that Nick Denton, Gawker's founder, told staffers that Gawker.com was ending on Thursday afternoon.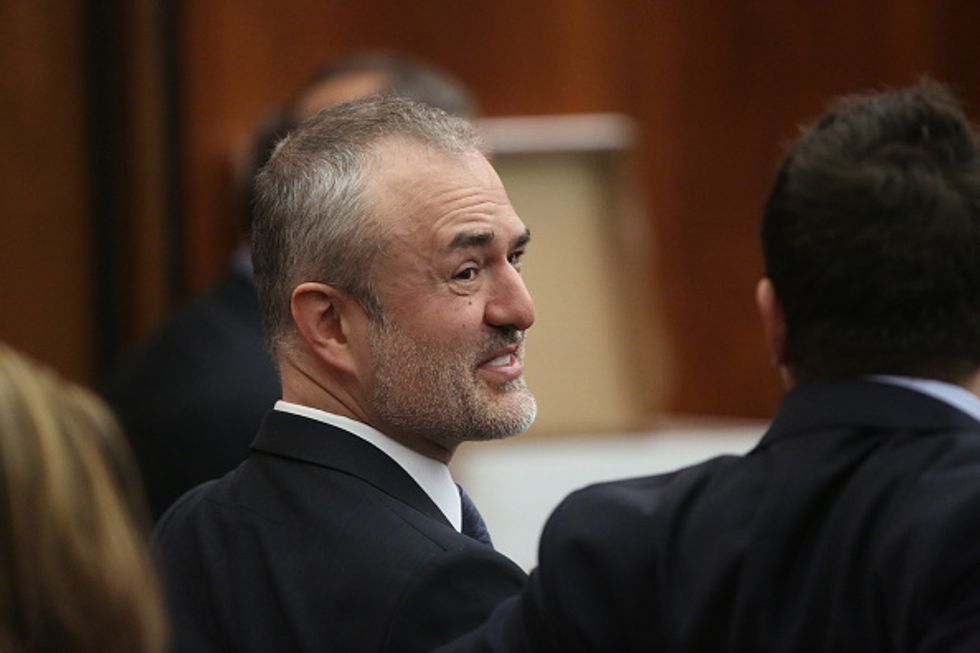 Nick Denton, founder of Gawker, talks with his legal team before Terry Bollea, aka Hulk Hogan, testifies in court during his trial against Gawker Media at the Pinellas County Courthouse on March 8, 2016 in St Petersburg, Florida. Bollea is taking legal action against Gawker in a USD 100 million lawsuit for releasing a video of him having sex with his best friends wife. (Photo by John Pendygraft-Pool/Getty Images)
Univision, the Spanish-language broadcaster, is buying Gawker Media for $135 million in the aftermath of a $140 million judgment against it in the Hulk Hogan invasion-of-privacy case.
Hogan, whose real name is Terry Bollea, was awarded $115 million in the case back in March. The suit led the outlet to file for Chapter 11 bankruptcy just three months later.
A bankruptcy court judge has to approve the sale at a hearing Thursday.
Gawker Media's other blogs include the women-focused Jezebel, tech-oriented Gizmodo and sports site Deadspin.
The Gawker case gained additional notoriety when it was revealed Silicon Valley billionaire Peter Thiel had secretly bankrolled Hogan's lawsuit. Thiel was outed as gay by a Gawker-owned website in 2007.
—