Dr. Drew Pinsky says he's "gravely concerned" about Democratic presidential nominee Hillary Clinton's "1950s level" of health care.
The medical professional and media personality said during an interview posted Wednesday that he and Dr. Robert Huizenga looked over the medical records released by Clinton's presidential campaign. He said both men agreed that if they were providing the type of care Clinton was receiving, they would be "ashamed to show up in a doctor's lounge."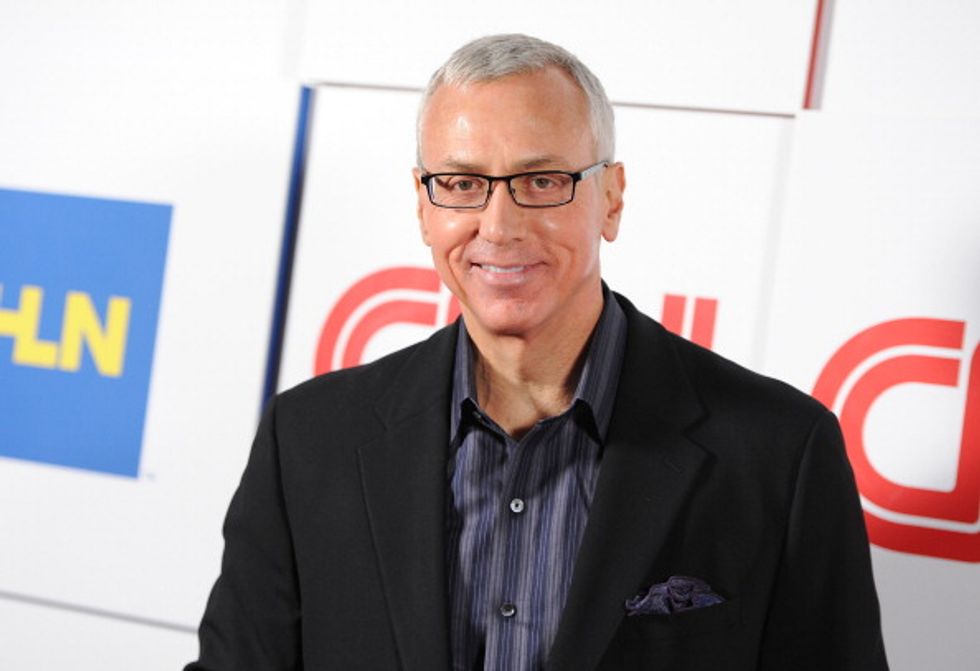 Dr. Drew Pinsky at the CNN Worldwide All-Star 2014 Winter TCA Party in Pasadena, California. (Angela Weiss/Getty Images)
"She's receiving sort of 1950s level care, by our evaluation," Pinsky said, later emphasizing, "It's not so much that her health is a grave concern; it's that the care she's getting could make it a concern."
Pinsky cited several areas from Clinton's medical records, specifically regarding the treatment she received for various conditions, that caused his consternation.
He called attention to an episode that was widely covered in 2012 after Clinton suffered a concussion as the result of a fall. She was prescribed special glasses to wear at the time. However, Clinton's doctors have since said that she has fully recovered from the incident.
Pinsky also questioned the integrity of Clinton's heart disease screening, calling it an "old-fashioned screening."
"It just seems like she is getting care from somebody she met in Arkansas when she was a kid," Pinsky said. "Maybe they [Clinton's doctors] have reasons, but at a distance, it looks bizarre."
There is currently no known evidence to suggest Clinton is physically or mentally unable to serve as president, even though conservative commentators such as Fox News' Sean Hannity have repeatedly pushed the claim.
Clinton's Republican rival, Donald Trump, has called his opponent's "mental and physical stamina" into question many times throughout the campaign.
(H/T: Washington Free Beacon)
—
Follow the author of this story on Twitter and Facebook: