Bad Lip Reading is at again.
This time, the popular YouTube channel is making us spit out our coffee using speakers from the Democratic National Convention in Philadelphia.
From first lady Michelle Obama to Chelsea Clinton to former President Bill Clinton. The comical video even shows the presidential nominee herself as she reacted while balloons floated down from the ceiling, an image that was widely circulated on social media.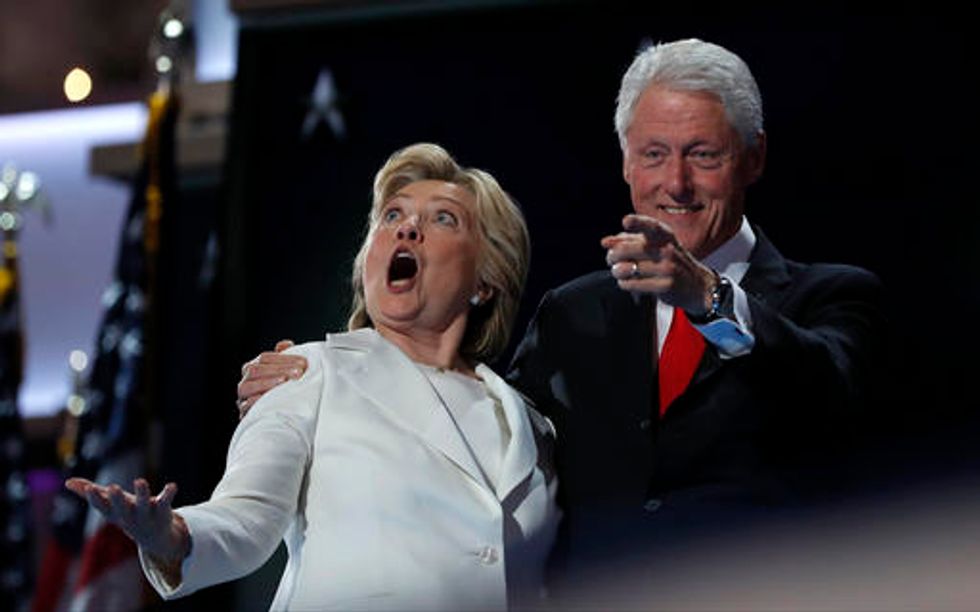 Democratic presidential nominee Hillary Clinton and former President Bill Clinton react as balloons fall during the final day of the Democratic National Convention in Philadelphia July 28. (AP Photo/Carolyn Kaster)
Bad Lip Reading has produced videos featuring various politicians, entertainers and celebrities. Among the public figures who have previously been lampooned by the YouTube phenomenon are Texas Sen. Ted Cruz (R), former Republican presidential candidate Mitt Romney and former Texas Gov. Rick Perry (R).
A Democratic presidential primary debate between Clinton and Vermont Sen. Bernie Sanders, as well as President Barack Obama's 2013 inauguration have also been the humorous targets of past videos.
Watch the channel's DNC video:
—
Follow the author of this story on Twitter and Facebook: