It was a decade ago that Mike Judge made the film "Idiocracy," in which a man wakes up 500 years in the future to find that he is the "smartest" person on earth, surrounded by uneducated and ignorant people.
But Judge now says it's "scary" how accurate the film has become.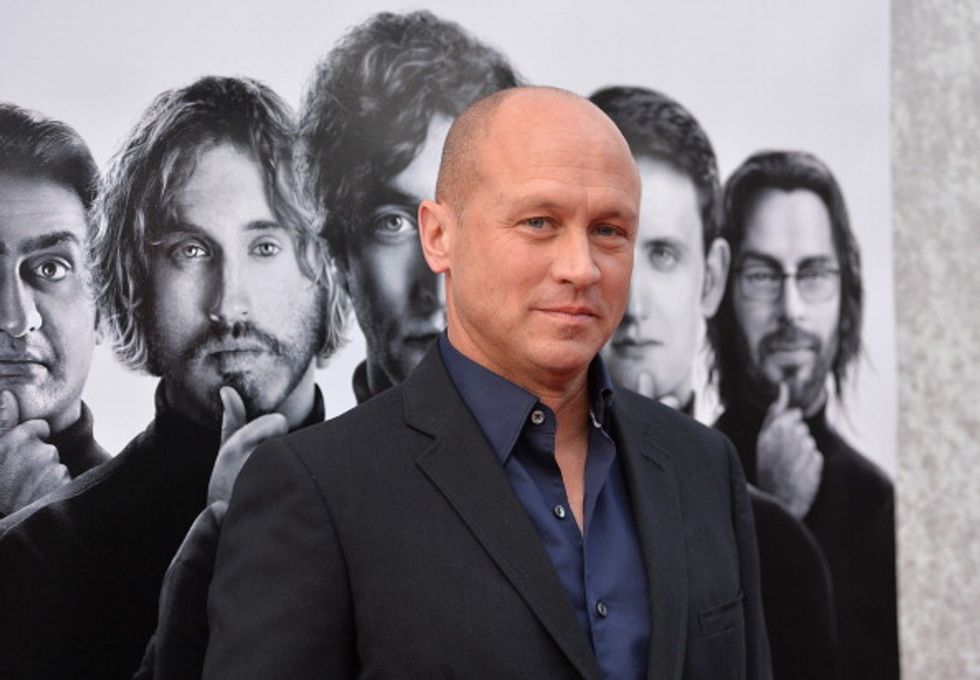 Mike Judge attends the premiere of HBO's "Silicon Valley" in Hollywood, California. (Alberto E. Rodriguez/Getty Images)
"Three or four years ago, I started getting comments about it, people discovering it, and it just keeps building," Judge said during a recent interview with the Daily Beast. "Now every other Twitter comment I get is about 'Idiocracy,' and how it's a documentary now."
Judge said he didn't think much about the comments at first. Then he noticed very specific examples cited from the film — examples that, in some places, are now a reality.
"Like, Carl's Jr. announcing that they were going to have a completely robotic, non-employee store—and it's Carl's Jr. in the movie," Judge said, referring to self-service ordering kiosks becoming more common in eating establishments.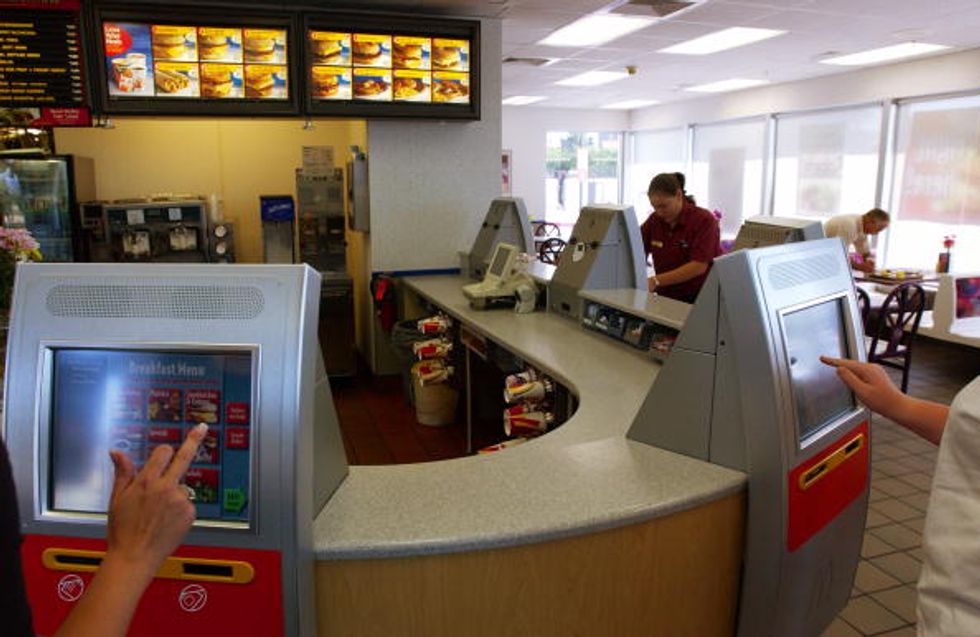 Customers at a McDonald's store place orders and pay through a new kiosk system in Denver. (Kevin Moloney/Getty Images)
"Then there's this thing called the Fellatio Café in Switzerland where you get [oral sex] with coffee, and we had the Starbucks thing in there," Judge pointed out.
The filmmaker was referring to a coffee shop in Geneva that earlier this year began offering oral sex from prostitutes along with coffee.
"The business model would see men ordering a coffee and using an iPad to select a prostitute they want to perform oral sex on them. They would then sit at the bar," the Local, a Swiss publication, reported at the time.
Judge also mentioned Republican presidential nominee Donald Trump, likening him to President Dwayne Elizondo Mountain Drew Herbert Camacho in the movie, who is an ex-porn star and former wrestler: "And then Donald Trump being in the WWF before, and talking about his penis size. It's just one specific thing after another!"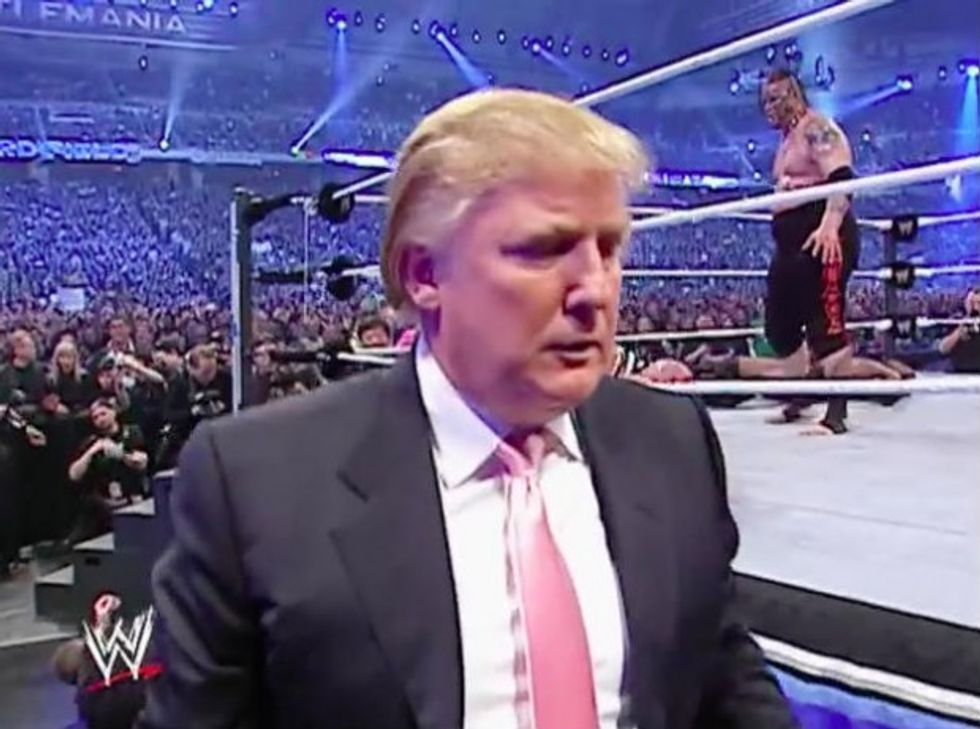 Donald Trump at Wrestle Mania (Image source: YouTube)
"It's surreal," Judge told the Daily Beast. "I didn't want 'Idiocracy' to get popular by the world getting stupider faster."
"I guess I was 450 years off! But yeah, it's a tad bit scary!" the filmmaker added.
—
Follow the author of this story on Twitter and Facebook: