Prosecutors at the FBI and the Justice Department are investigating the work of Paul Manafort's firm as part of a probe into possible U.S. ties to alleged corruption of the former pro-Russian president of Ukraine, according to a new report.
The wide-ranging investigation, detailed by CNN, is looking into whether U.S. companies and the financial system were employed to assist in the supposed corruption carried out by the party of former president Viktor Yanukovych. Manafort, who resigned Friday as chairman of Donald Trump's presidential campaign, is not the main focus of the probe, law enforcement officials said.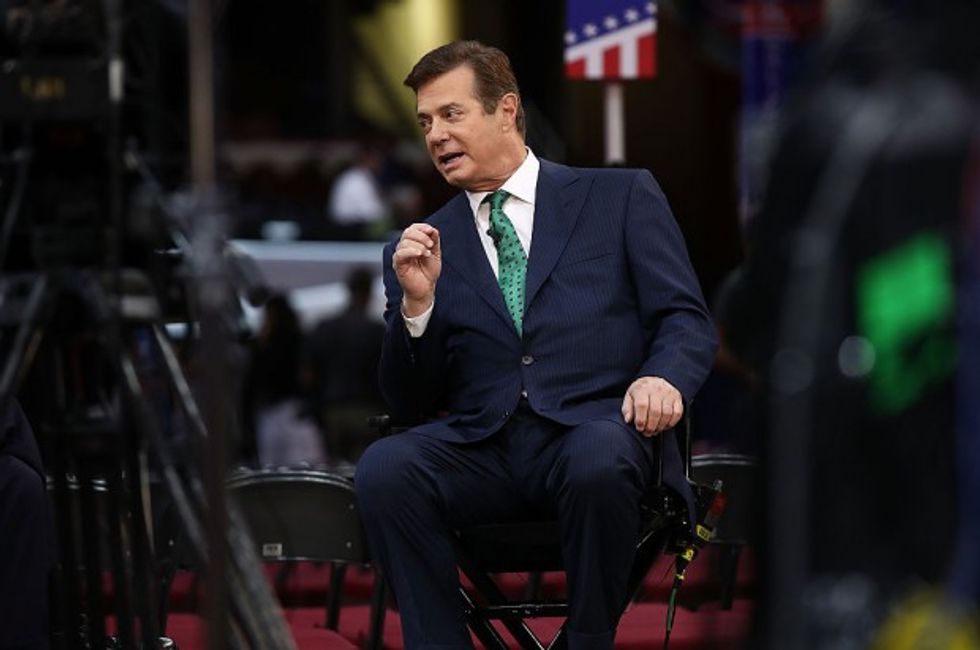 Photo by Win McNamee/Getty Images
However, the investigation is ongoing and nothing has been ruled out, and even Hillary Clinton's campaign may be impacted by the investigators' examination.
Officials are exploring the work of other firms connected to the former Ukrainian government, including the activity of the Podesta Group, a lobbying and PR company operated by Tony Podesta, brother of Clinton campaign chairman John Podesta.
Anti-corruption prosecutors claim Yanukovych and members of his party ran a corrupt regime.
The Podesta Group issued a statement to CNN, saying it brought on lawyers to investigate the organization's tie with a nonprofit group linked to the former Ukrainian leadership.
From the Podesta Group:
The firm has retained Caplin & Drysdale as independent, outside legal counsel to determine if we were misled by the Centre for a Modern Ukraine or any other individuals with regard to the Centre's potential ties to foreign governments or political parties. When the Centre became a client, it certified in writing that 'none of the activities of the Centre are directly or indirectly supervised, directed, controlled, financed or subsidized in whole or in part by a government of a foreign country or a foreign political party.'

We relied on that certification and advice from counsel in registering and reporting under the Lobbying Disclosure Act rather than the Foreign Agents Registration Act. We will take whatever measures are necessary to address this situation based on Caplin & Drysdale's review, including possible legal action against the Centre.
News of the possible investigation into Manafort comes the same day the political operative left the Trump team.
While early reports Friday indicated the departure was "mutual," a BuzzFeed News story revealed newly-minted campaign manager Kellyanne Conway said Manafort "was asked" to resign, noting the "last couple weeks have been very rough at the campaign."
Listen to Conway's comments below:
—
Follow the author of this story on Twitter: