Republican presidential nominee Donald Trump called for the Bill, Hillary and Chelsea Clinton Foundation to be shut down "immediately" in a statement Monday.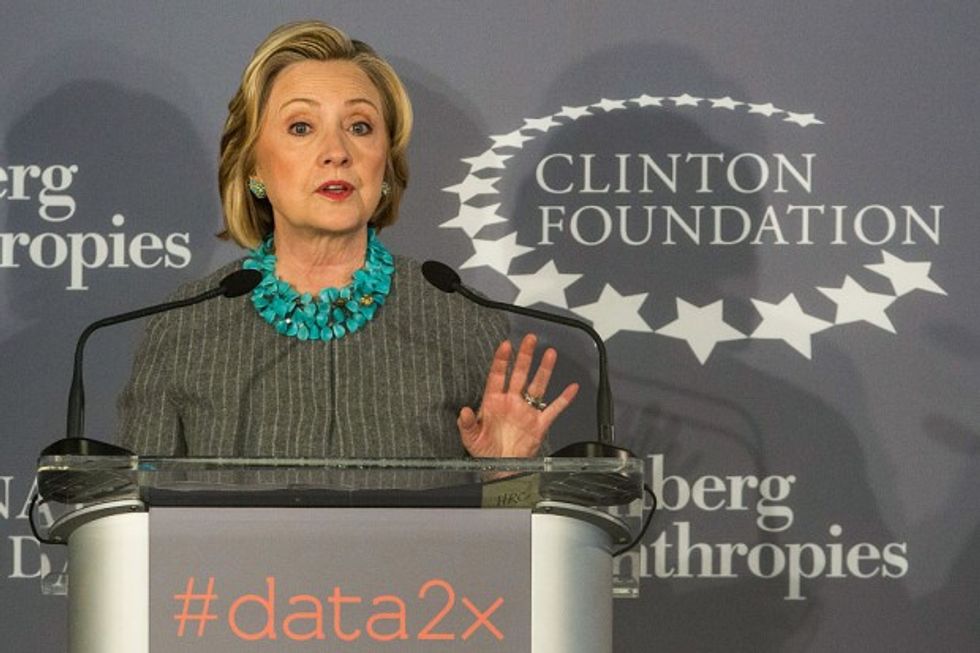 Former Secretary of State Hillary Clinton announces an initiative between the Clinton Foundation, United Nations Foundation and Bloomberg Philanthropies, titled Data 2x on Dec. 15, 2014. (Andrew Burton/Getty Images)
"Hillary Clinton is the defender of the corrupt and rigged status quo," Trump said. "The Clintons have spent decades as insiders lining their own pockets and taking care of donors instead of the American people. It is now clear that the Clinton Foundation is the most corrupt enterprise in political history. What they were doing during Crooked Hillary's time as Secretary of State was wrong then, and it is wrong now. It must be shut down immediately."
TheBlaze previously reported that the Clinton Foundation has announced that it will no longer accept donations from foreign or corporate contributors if Democratic presidential nominee Hillary Clinton is elected president.
According to the Associated Press, "The Clinton campaign has defended the foundation's work, insisting it is saving lives around the globe through vaccine work."
The AP also noted that Trump has donated to the Clinton Foundation.
—
Follow the author of this story on Twitter and Facebook: