The Clinton Foundation will cease to accept donations from foreign and corporate entities if Hillary Clinton wins the presidency in November.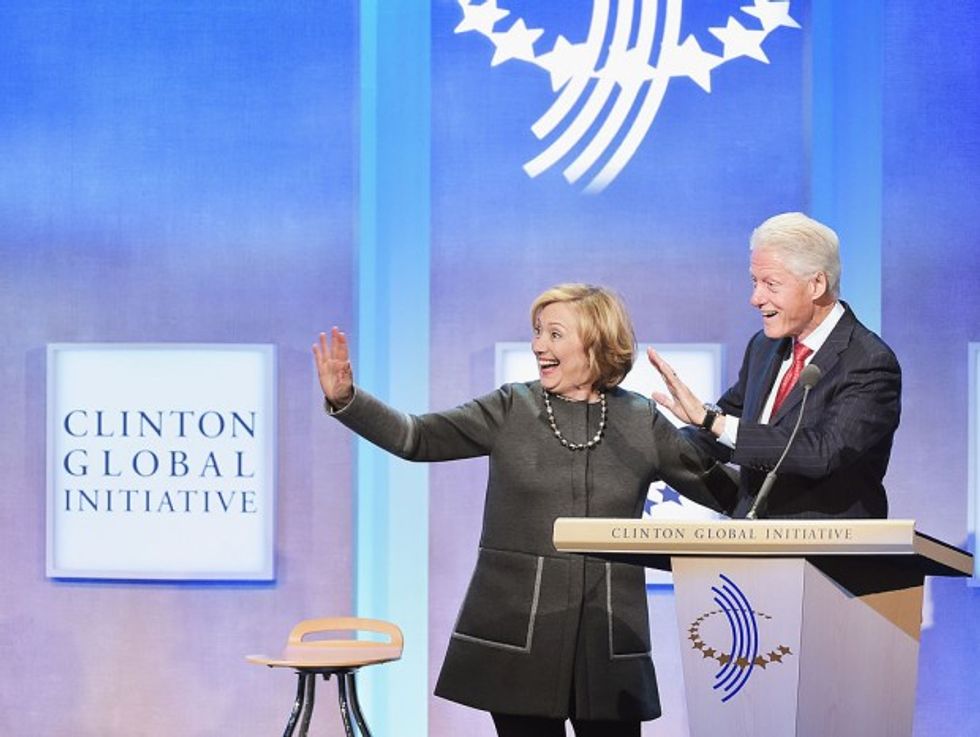 Photo by Michael Loccisano/Getty Images
Former President Bill Clinton informed foundation staffers of the decision Thursday during a meeting where he also announced that the Clinton Global Initiative will hold its final meeting in September, regardless of the election's outcome in the fall, according to anonymous participants who spoke to The Associated Press.
If his wife becomes president in January, Bill Clinton said the family foundation will only accept donations from U.S. citizens and independent charities.
The foundation will continue its work, the former commander in chief said, but will be refocusing its efforts during a process that could take more than a year to complete.
—
Follow the author of this story on Twitter: