Fox News host Greg Gutfeld slammed a CNN headline as indicative of the "subtle racism of the liberal media" during a monologue on "The Five" Monday.
A recent CNN Politics headline read: "Trump Wants GOP to Court Black Voters — Then Slams Voting Rights for Felons."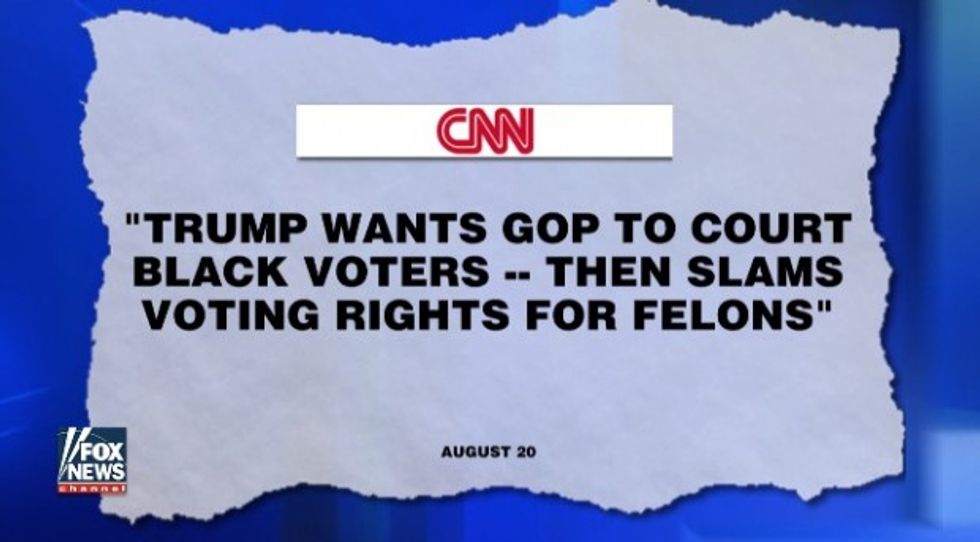 Image source: Fox News
Gutfeld argued that the headline links crime to race "as if blacks and felons are one and the same."
"If you want black votes, why would you stop felons from voting?" he asked sarcastically, before listing examples of the way the headline's structure could be used about other stereotypes.
"Well, with a Republican, everything's always racist, but when it's mainstream liberalism it's thoughtful," he said. "Which explains why so many cities under a thoughtful, liberal rule are near ruin."
"If you view crime as a racial thing, and not a human thing, any act to solve it is seen as racial, which hurts the law-abiding folks who don't see race in crime. They just see their lives made worse by those who find politics in their pain," he concluded.
—
Follow the author of this story on Twitter and Facebook: