After a four-month hiatus, Ed Henry is returning to Fox News, according to a new report.
The Hill said Henry, the network's former chief White House correspondent, will return Monday. Moving forward, the 45-year-old journalist will do general assignment reporting.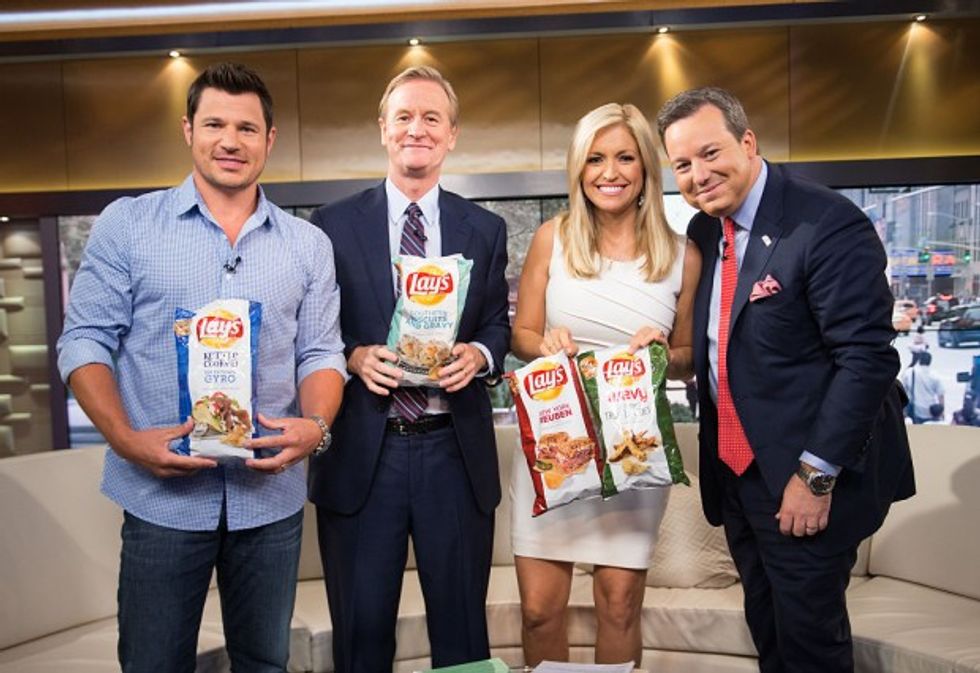 Nick Lachey, Steve Doocy, Ainsley Earhardt and Ed Henry pose on the set of 'Fox & Friends' at FOX Studios on July 15, 2015 in New York City. (Noam Galai/Getty Images)
Henry, a husband and father of two, was suspended earlier this year by Fox management after In Touch magazine revealed the reporter was engaged in an affair with Natalia Lima, a Los Vegas host. Lima corroborated the story by sharing text messages between her and Henry with the magazine.
According to the report, Henry's new assignment does not include reporting on the presidential campaign or even political reporting in general.
Prior to being sidelined, he was covering Hillary Clinton's presidential campaign. That role was filled by Fox's Jennifer Griffin, a veteran reporter for the channel.
"He took the summer off to work out some issues," an source familiar with the situation said.
Henry will be based in Washington, D.C., and will report during a 6 a.m. to 2 p.m. shift, The Hill reported. His first return appearance on the network will be on "Fox & Friends" at 6 a.m.
—
Follow the author of this story on Twitter: