Former New York City Mayor Rudy Giuliani had a few words for Beyoncé's racially charged Sunday night performance at the VMAs, during which back up singers fell to the ground one by one to symbolize police-involved shootings in cities across the country.
Asked about the performance on Fox News' "Fox and Friends" Monday morning, Giuliani gave quite the forceful reaction.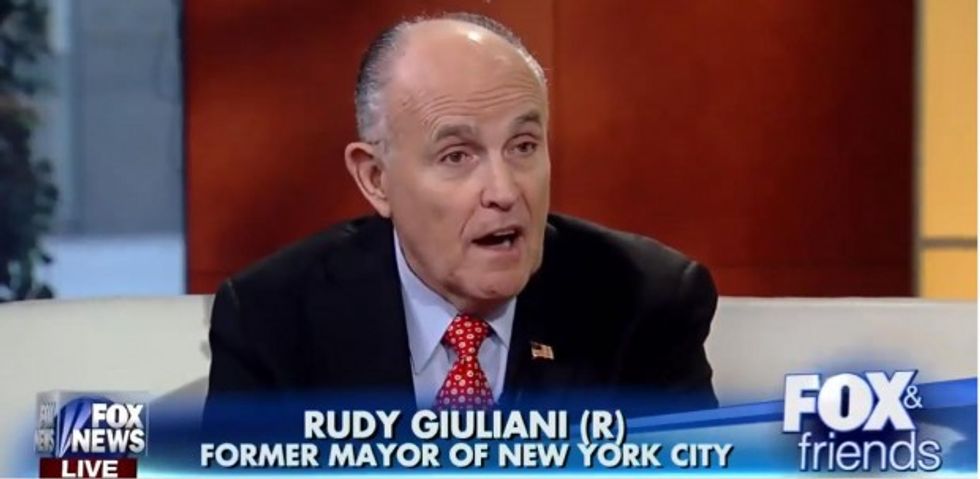 Image source: YouTube
"You're asking the wrong person, because I had five uncles who were police officers, two cousins who were and one who died in the line of duty," Giuliani said. "I ran the largest and best police department in the world, the New York City police department, and I saved more black lives than any of those people you saw on stage by reducing crime, particularly homicide, by 75 percent."
In 1994, the year that Giuliani took office as New York's mayor, the city reported 377,466 total number of crimes. Of those offenses, more than 1,500 were classified as murders. In 2001, Giuliani's last year in office, 162,064 total crimes were reported, 649 of which were classified as murders, according to NYPD crime data.
That's a 56 percent decline in the murder rate and 57 percent drop in the overall crime rate.
(H/T: Mediaite)
—
Follow the author of this story on Twitter and Facebook: