Though comedian Larry the Cable Guy may still on the fence about Republican presidential nominee Donald Trump, he most certainly doesn't like Trump's main opponent, Democrat Hillary Clinton.
"Hillary will be the end of the country, that's all I got to say," the comedian, whose real name is Daniel Lawrence Whitney, said during an appearance on Fox News' "Fox and Friends" Tuesday morning, adding that he definiely wants to see "a change" in Washington, D.C., and is torn between Trump and Libertarian presidential nominee Gary Johnson.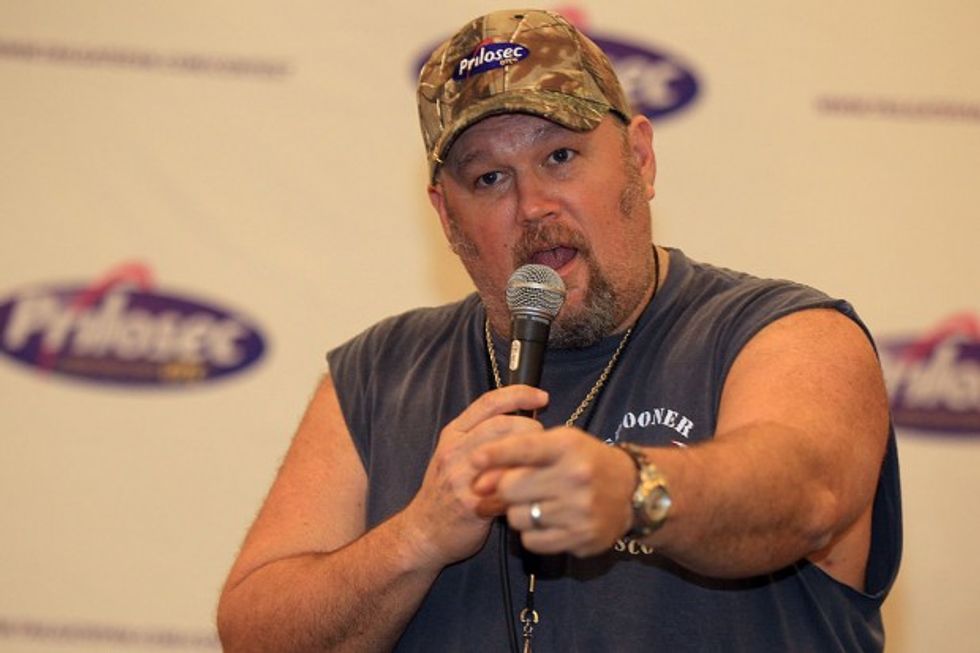 Larry the Cable Guy (Scott Halleran/Getty Images)
Whitney told the Fox hosts that he likes Trump but "some of the things he says are outrageous," so he's unsure if he can cast his ballot for the GOP standard-bearer in November.
Most of all, though, the comedian seemed disappointed with the intense partisanship defining much of this presidential election cycle.
"It's not like it used to be. If you pick somebody, they want to beat you up, they want to give you death threats," he said. "It's like nobody's civil. Ever since social media came along, everybody's a jerk."
He said that those who back Trump are automatically labeled "racists" if they voice their support for the brash billionaire.
"So if you say, 'I kind of like Trump, I kind of like some of the things he says, and I think I want to vote for Trump' — 'You racist!' You're always a racist, no matter what," Whitney charged. "If they don't agree with you — no matter what you say — they throw that out."
Earlier in the interview, he explained the choices in a way only Larry the Cable Guy would — with a bathroom analogy.
"It's kind of like the choice is, let's see, do I want to poop my pants, or do I want someone else to poop my pants?" Whitney said. "So I don't know. I think I'll go with pooping my own pants — that outta give you an answer right there."
"Well, I don't know if it gives you an answer, but it keeps you thinking right there," he added.
Watch the interview below:
—
Follow the author of this story on Twitter: