The retired New Jersey police officer who saved a baby locked in a hot car has been making the media rounds, including on HLN.
But it wasn't just the heroic rescue itself that made headlines after he appeared on CNN's sister channel.
During a live interview that aired Wednesday, the retired officer, Steven Eckel, wore a "Trump for President" T-shirt.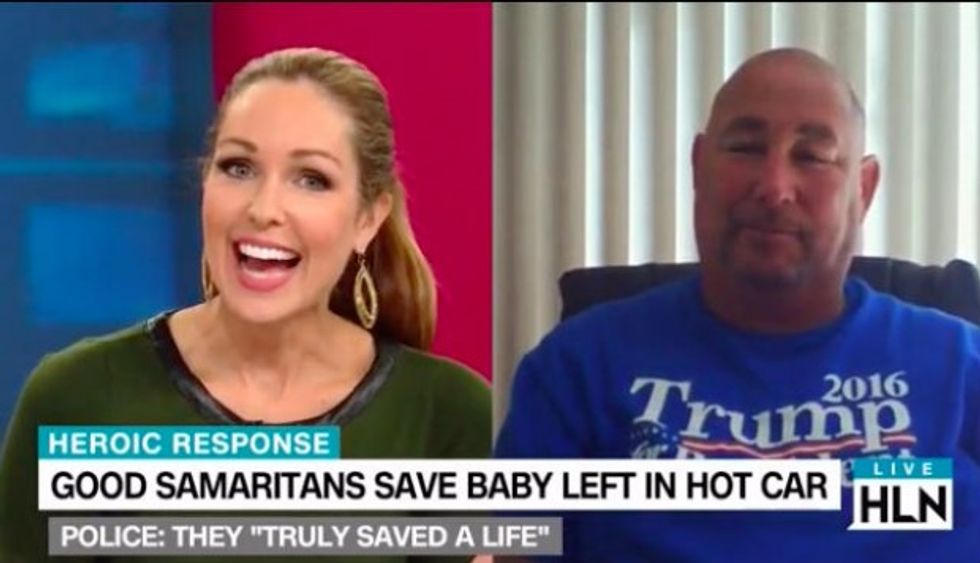 Image source: YouTube
However, when the story re-aired later in the day, Eckel's shirt was blurred out.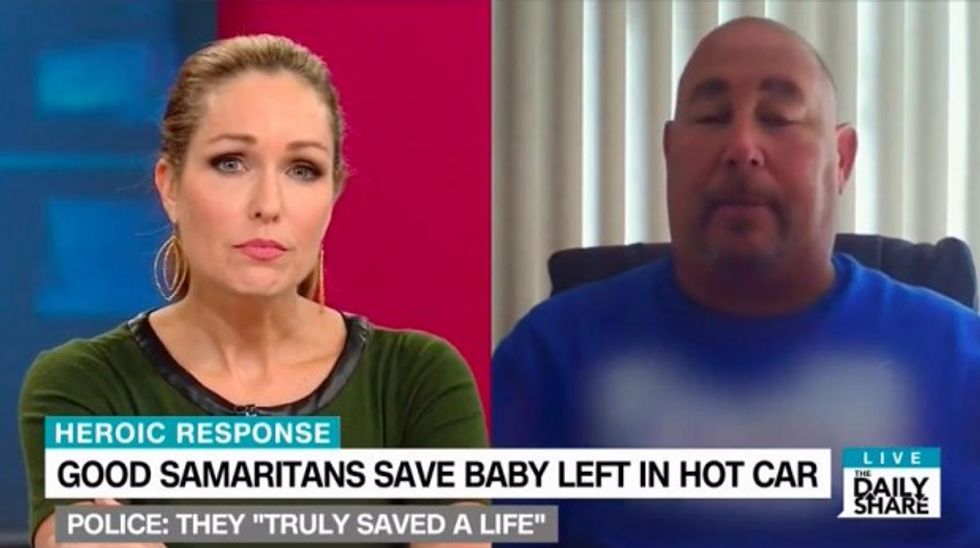 Image source: YouTube
Here's the uncensored interview:
And here's the censored segment:
HLN said in a statement Thursday afternoon that the image was blurred "in error."
HLN spokeswoman's response: "We blurred the logo and shouldn't have; it was done in error." https://t.co/a3tn26RwKv

— Brian Stelter (@brianstelter) September 1, 2016
As the Daily Caller noted, the move came just days after HLN announced it was canceling Dr. Drew Pinsky's show. Pinsky recently questioned the quality of Hillary Clinton's health care, saying he was "gravely concerned" about the "1950s level" care the candidate was receiving.
Editor's note: This post has been updated to include a statement from HLN.
—
Follow the author of this story on Twitter and Facebook: