Republican presidential nominee Donald Trump's campaign is demanding an apology from Democratic vice presidential candidate Tim Kaine after the Virginia senator indicated that he believes sanctuary cities — areas that defy federal illegal immigration laws — are nothing more than a myth.
"When Donald Trump kind of goes after these phantom sanctuary cities and talks about how bad they are, basically what he's going after is police chiefs," Kaine told CNN's Chris Cuomo Thursday morning. "And I trust police chiefs in terms of knowing what should be done to keep their communities safer and police departments and mayors a lot more than I trust Donald Trump."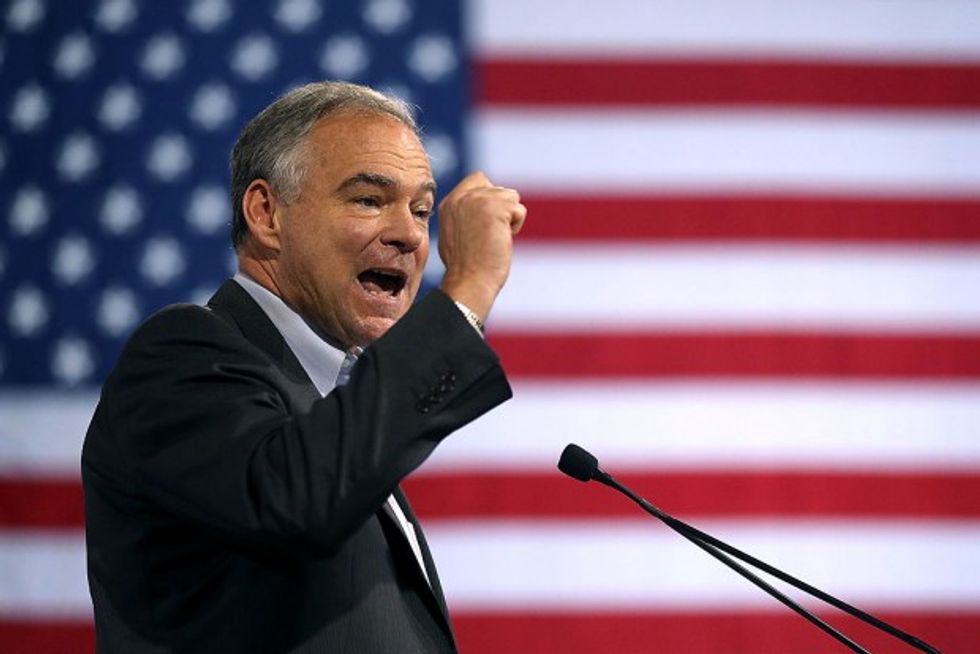 Democratic vice presidential candidate Sen. Tim Kaine of Virginia (Justin Sullivan/Getty Images)
At the time, Cuomo was quick to push back against Kaine's assertion, saying, "Sanctuary cities are real. They exist — they're not phantom."
In a statement to Mediaite, Stephen Miller, Trump's national policy director, described Kaine's comments as "an insult to the countless Americans who have been killed by sanctuary city policies," before going on to call for an apology.
"There are now 300 federally recognized sanctuary cities, which, in a 19-month period, together refused more than 17,000 detainers for high-risk illegal immigrants and criminals resulting in harm to countless Americans," he said, adding, "Kaine should retract his comment at once, and apologize to the families who have suffered."
Watch Kaine's comments on CNN's "New Day":
–
Follow the author of this story on Twitter: