LOS ANGELES (AP) -- Lena Dunham is apologizing to New York Giants wide receiver Odell Beckham Jr. for making "narcissistic assumptions" about his motivations in an article published Friday her Lenny Letter.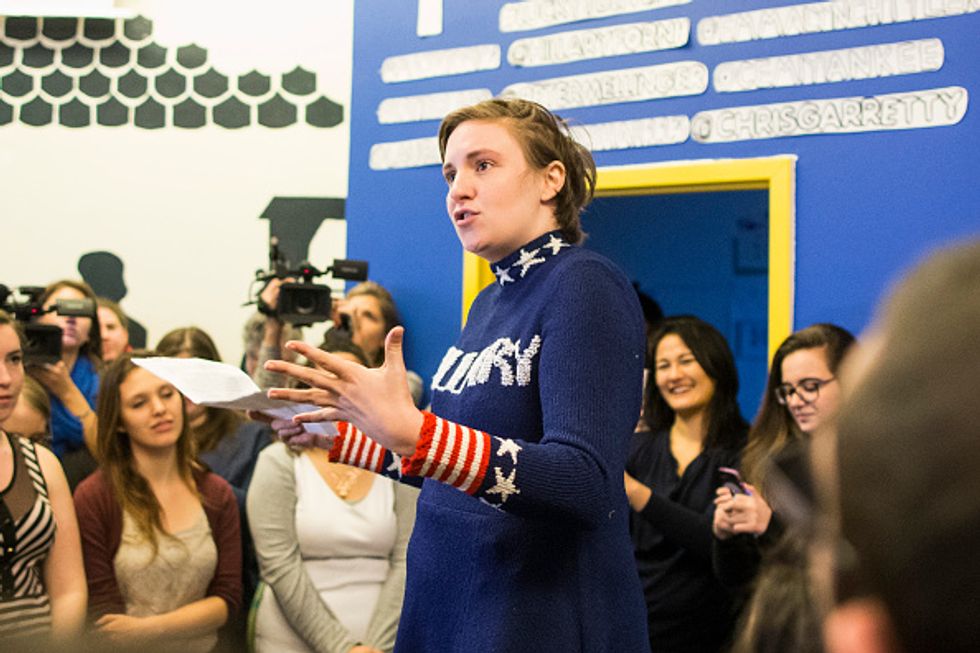 MANCHESTER, NH - JANUARY 08: Screenwriter and actress Lena Dunham speaks to a crowd at a Hillary Clinton campaign office on January 8, 2016 in Manchester, New Hampshire. Dunham highlighted Democratic presidential candidate Hillary Clinton's commitment to standing up for women and girls. (Photo by Scott Eisen/Getty Images)
In a discussion with Amy Schumer about the most recent Met Gala, Dunham said she was seated near Beckham, who she claimed was looking at his cellphone instead of her because he found her sexually unappealing.
Dunham apologized Saturday on her social media accounts, saying she projected her personal insecurities onto the football star and presented them as facts. She said she and Beckham have never met and, "after listening to a lot of valid criticism" understands that it is wrong to ascribe misogynistic thoughts to a stranger.
Beckham has not acknowledged Dunham's original comments or apology on his social media accounts.
---