Last month, Glenn Beck made headlines after urging a gathering of conservatives to try to understand the Black Lives Matter movement.
Wednesday, in an op-ed published in the New York Times, the founder of TheBlaze explained and expounded on this view that, yes, black lives matter, just as every other life matters.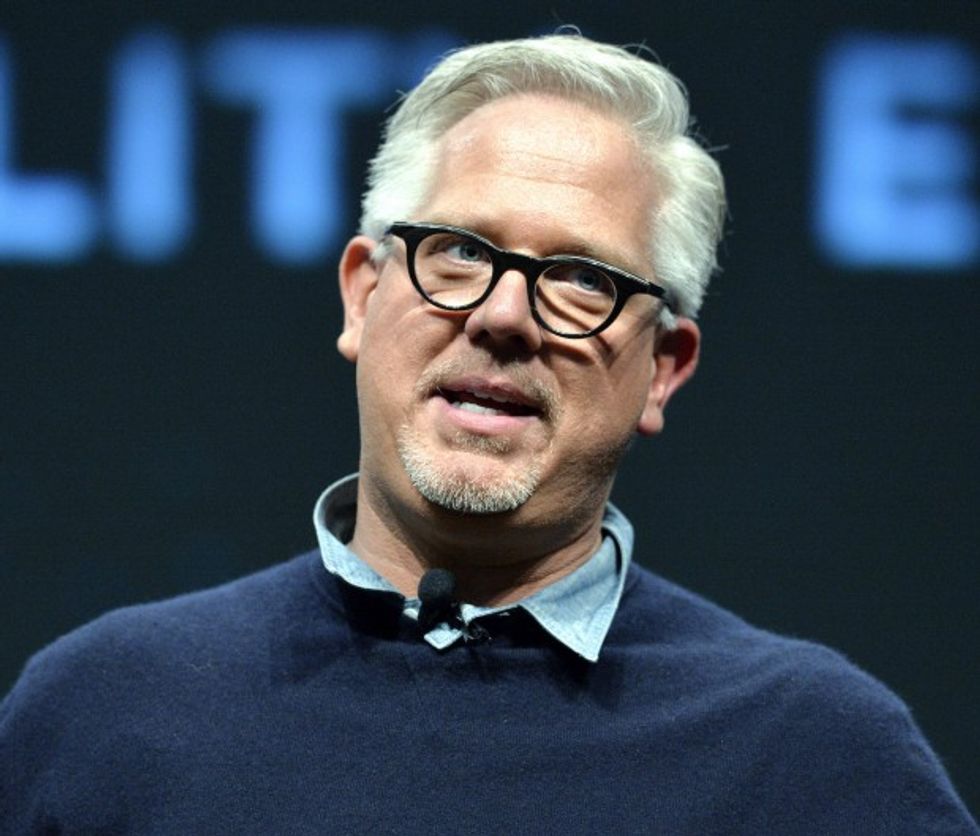 Glenn Beck (AP Photo/Timothy D. Easley)
"I made what I thought was a relatively uncontroversial point," Beck wrote, "about the commonalities between Trump supporters and Black Lives Matter activists. I thought this was a simple idea, but the criticism was immediate and sharp: How dare I try to understand the 'other side'?"
"My point about empathy is especially pressing today, since these movements and others — the Tea Party, the Bernie Sanders campaign, Occupy Wall Street — share similar grievances: In their own ways, they say: 'I am not being heard,' 'I don't feel like I belong anymore,' 'I have no control over my future,'" he noted, adding, "I am not placing all of these movements on the same footing in terms of my personal position, nor am I suggesting that, because I find them to be analogous, they are equal. But there are, in my opinion, strong commonalities, both good and bad."
In each of these movements, Beck pointed out, there are three different factions of people: believers, political insiders and instigators.
He then explained his "pivot point" that resulted in his "evolving" view on Black Lives Matter:
After the horrific shootings of five police officers in Dallas this summer, I had the opportunity to watch an interview with the parents of the gunman. I was able to see their heartache and sorrow as parents, as Americans and as human beings.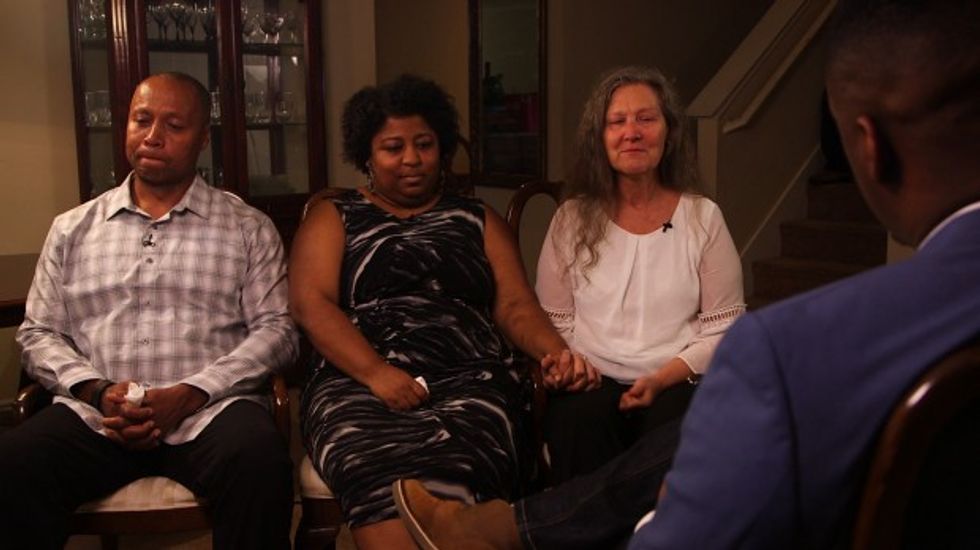 The family of Dallas shooter Micah Xavier Johnson spoke to TheBlaze in an exclusive interview. Pictured from left to right: James Johnson, Delphine Johnson and Donna Johnson. (Image source: TheBlaze)
In the days after that interview, Beck invited a number of Black Lives Matter believers on his show, where he "got to know them as people."
"These individuals are decent, hardworking, patriotic Americans," Beck wrote. "The individuals I met that day are not 'Black Lives Matter'; they are black Americans who feel disenfranchised and aggrieved; they are believers; they are my neighbors and my fellow citizens."
The conservative media icon went on to urge not only his fellow conservatives but every American to "listen to one another" and "try to understand one another's pain."
"Empathy is not acknowledging or conceding that the pain and anger others feel is justified. Empathy is acknowledging someone else's pain and anger while feeling for them as human beings — even, and maybe especially, when we don't necessarily agree or understand them," Beck reminded.
He concluded:
I pray, knowing my words will likely fall on many deaf ears as I am a flawed messenger, that cultivating empathy for one another, in our communities and in the news media, from our politicians and in our politics, is the path we must choose as a nation. If we don't, what we have seen this year will be just the beginning of the hate we are about to unleash. America, and the world, has one path to "united we stand and divided we fall." Which path will we take? Which one will you?
Read Beck's entire column over at the Times.
—
Follow the author of this story on Twitter and Facebook: