Apple CEO Tim Cook led the parade of executives and celebrities revealing the newest iPhone and the latest version of the tech company's Apple watch at a packed conference in San Francisco on Wednesday.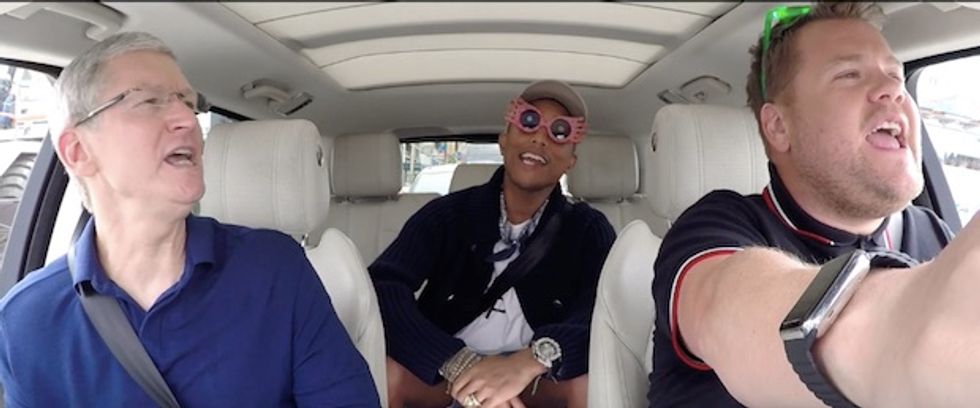 Tim Cook, Pharrell and James Corden perform "Carpool Karaoke" on the way to the iPhone announcement. (Image source: YouTube)
The "early adopters" and the tech geeks among us already knew much of the news shared by Cook and company, including the iPhone 7's faster processor, longer battery life and new camera technology (including the two forward-facing cameras on the larger 7 Plus model), plus, a certain level of waterproofing and the elimination of the traditional earphone jack.
Included in the box with the iPhone 7 will be EarPods, wired earphones that will connect to the phone through the lightning port. If you have standard earbuds/earphones, you will be able to plug them into an adapter that uses the lightning jack on the phone.
Apple also introduced a new, wireless earphone option called "AirPods" — bluetooth-connected ear buds that will be sold separately and available in late October.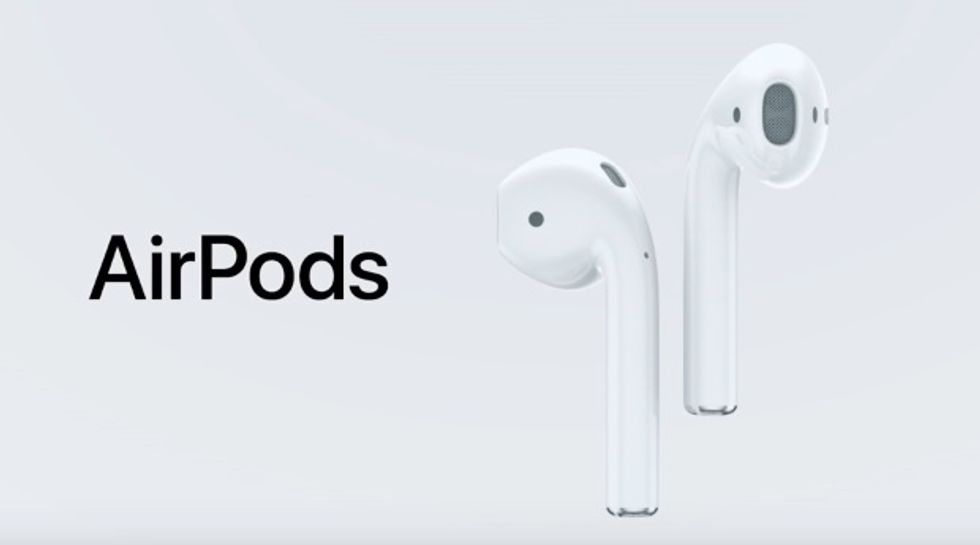 Apple's new AirPods (Image source: YouTube)
Cook and company also debuted the updated version of the Apple watch. The second generation of the smartwatch boasts a faster processor and waterproofing to 50 meters.
Need to know more in a short time? Watch the two-minute video summary of the new iPhone and Apple watch announcement:
Are you a buyer? Take our Blaze poll.
—
Follow the author of this story on Twitter and Facebook: