Millennials are choosing to own pets over having children, according to the Washington Post.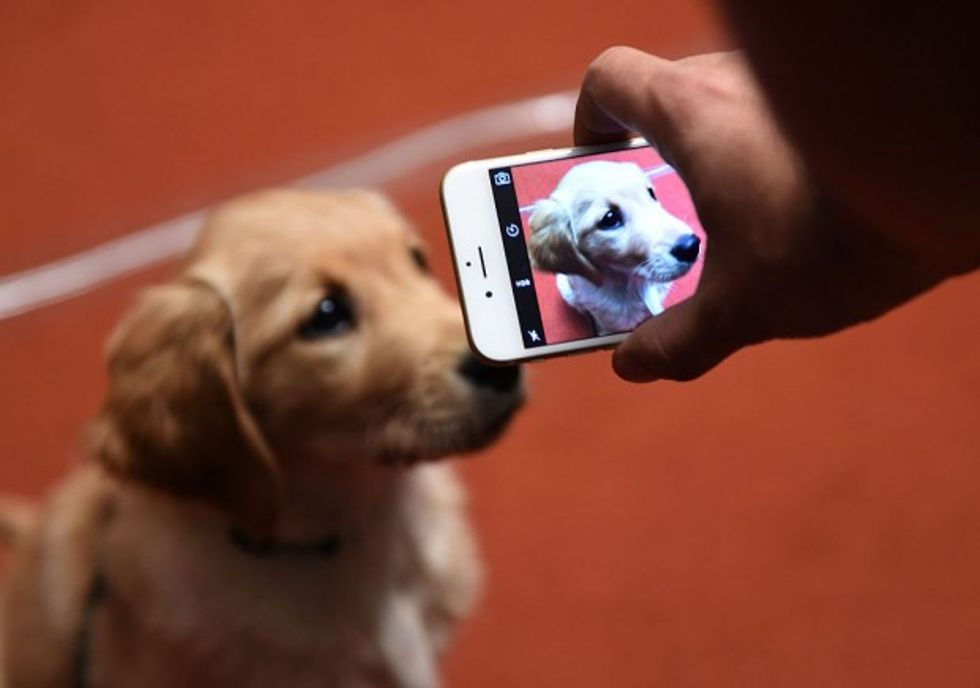 A Golden Retriever puppy is shown to the press at the American Kennel Club. (Timothy A. Clary/AFP/Getty Images)
In a report published this week, the Post found that Americans born between 1980 and 2000 are less likely to be parents and more likely to be pet owners than previous generations.
"Pets are becoming a replacement for children," Jean Twenge, a psychology professor at San Diego State University and the author of "Generation Me" told the Post. "They're less expensive. You can get one even if you're not ready to live with someone or get married, and they can still provide companionship."
According to a new survey released by the research firm Mintel, millennials — particularly millennial men — are more likely to own pets than the overall population.
"Men are more willing to put in the time and effort of taking care of a pet," Rebecca Cullen, an analyst at Mintel, told the Post. "Women are more likely to feel they are away from home too much and that pets require too much work."
Of those surveyed by Mintel, 71 percent of men between ages 18 and 34 had dogs and 48 percent had cats. Sixty-two percent of women in the same age range had dogs and 35 percent had cats.
Meanwhile, 50 percent of Americans have dogs, and 35 percent have cats.
Researchers told the Post that delayed parenthood and more flexible work arrangements may have contributed to higher rates of pet ownership among millennials.
Some Twitter users were not surprised by the news:
My dog isn't my replacement child. She is my child. https://t.co/DipTcMdixs

— Ali Smith (@AlisonLeaSmith) September 15, 2016
i don't see the problem https://t.co/ASwfUvWghY

— rach (@RachaelHoops) September 14, 2016
Millennials…the best? https://t.co/hM2aclS9ze

— Neil Weinberg (@NeilWeinberg44) September 13, 2016
Obviously. Have you met most people? https://t.co/DrEE3WphfW

— Kelsey L. Hayes (@kelseylh) September 13, 2016
—
Follow the author of this story on Twitter and Facebook: