Former Minnesota Gov. Jesse Ventura is defending San Francisco 49ers quarterback Colin Kaepernick for not standing during the national anthem prior to games, saying that's "why I served my country, so that you have the freedom to protest."
"I salute Colin Kaepernick. I fully support him. Fully and completely," Ventura said in a video published by Business Insider.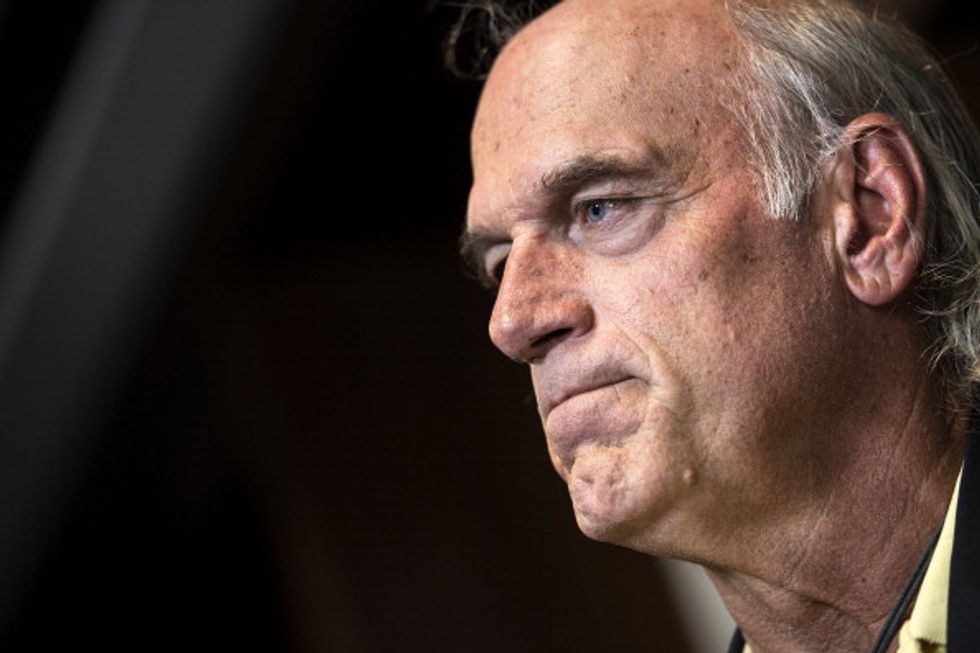 Former pro wrestler and onetime Minnesota Gov. Jesse Ventura (Brendan Smialowski/AFP/Getty Images)
"If we don't like protesting, what's next?" Ventura added. "I don't have to agree with him, but I'll still respect his right to do it. And everyone should respect that. He shouldn't be booed. And who's he harming?"
Ventura recalled why he voted a bill that would have required the Pledge of Allegiance to be said at all Minnesota public schools:
You know why? Because governments should not mandate patriotism. Governments earn patriotism. You earn that.

Who mandated patriotism? The Germans in the 1930s. They mandated patriotism. That's what we want to be? We want to build walls now and be East Berlin? That's the direction of the United States today?
"I salute Colin Kaepernick, for having courage — a man of his convictions. And he's also putting a million dollars, putting his money where his stance is. Good for him. Whether I agree with him or not is irrelevant," Ventura said.
(H/T: Daily Snark)
—
Follow the author of this story on Twitter and Facebook: