SEASIDE PARK, N.J. (TheBlaze/AP) -- Authorities say a pipe bomb exploded in a Jersey Shore town shortly before thousands of runners were due to take part in a charity 5K race to benefit marines and sailors.
No injuries were reported in the blast in Seaside Park, which occurred around 9:30 a.m. Saturday.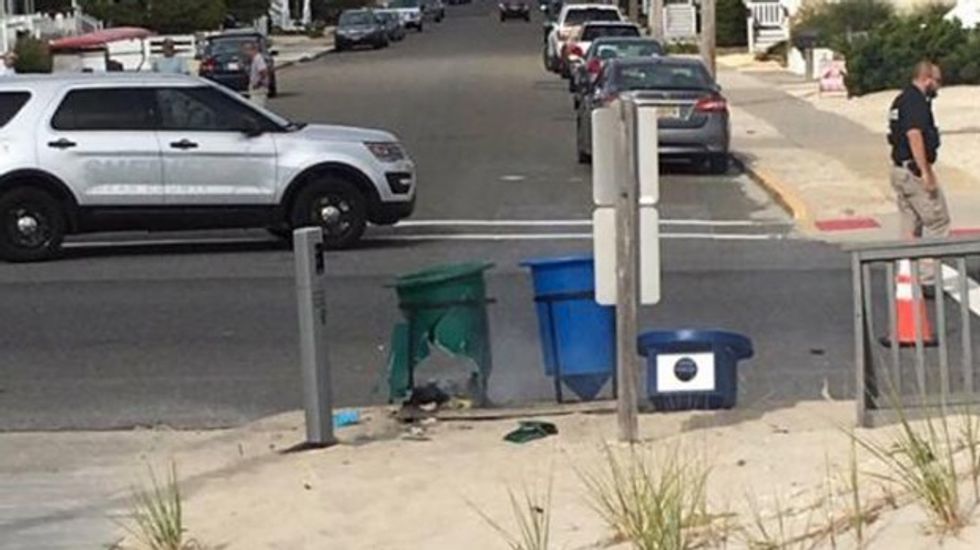 Image via Twitter @NBCPhiladelphia
The race — the third annual Semper Five run — was canceled.
The pipe bomb was in a garbage can when it exploded. Authorities immediately cleared the boardwalk and beach area.
Officials say runners had been scheduled to pass by the area around the time the blast occurred. But the start of the race had been delayed after an unattended backpack was found. The race was later cancelled by event officials, according to WNBC-TV.
Authorities said the bomb was connected to at least one other device that did not detonate in the explosion. WNBC reports that the New Jersey State Police Bomb Squad is currently working to disable to bomb, as a four-block area around the scene continues to be closed until deemed safe.
Numerous state and federal law enforcement agencies are investigating.
It isn't clear when the boardwalk and beach will reopen.
—