President Barack Obama says the campaign between Hillary Clinton and Donald Trump wouldn't even be close were it not for conservative media espousing "misinformation."
Obama made the comment during a Democratic fundraiser attended by about 65 donors in New York City on Sunday, CNN reported.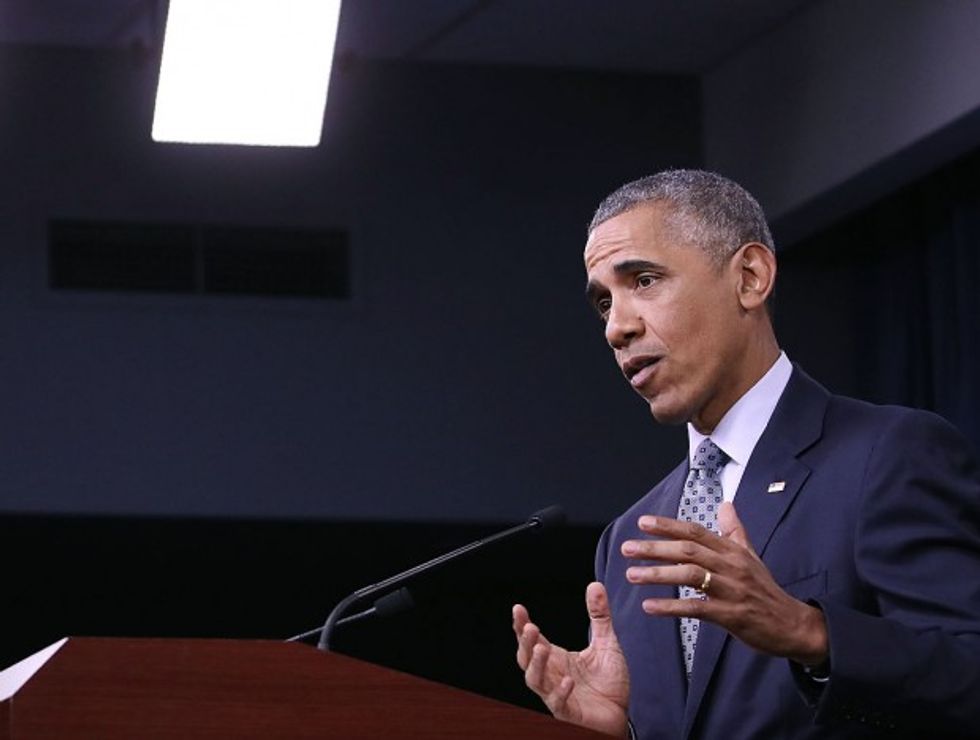 President Barack Obama speaks to the press. (Mark Wilson/Getty Images)
"This should not be a close election, but it will be. And the reason it will be is not because of Hillary's flaws, but rather because, structurally, we've become a very polarized society," Obama said.
"If all you're doing is watching Fox News and listening to Rush Limbaugh and reading some of the blogs that are churning out a lot of misinformation on a regular basis, then it's very hard for you to think that you're going to vote for somebody who you've been told is taking the country in the wrong direction," the president continued, adding that it's "going to be hard to overcome" such structural divisions.
It wasn't the first time Obama has blamed the media for the increasingly polarized state of the country.
"The problem is that when we get our politics, a lot of it has to do with the fact that our media is now splintered, some people are just watching Fox News, some people are just reading the New York Times, so they don't even start with a common baseline of facts," Obama said in January.
"They almost occupy two different realities in how they see the world," the president added.
—
Follow the author of this story on Twitter and Facebook: