A Minnesota restaurant owner is responding to backlash against a sign he posted outside his business, Treats Family Restaurant in Lonsdale, near St. Cloud, that reads, "Muslims get out."
"It's time that people started standing up, not worrying about the PC crowd and do what is right," Dan Ruedinger, who owns the restaurant, told WCCO-TV. "And I feel what we're doing is right. We are not targeting the Muslims in general, just the extremists."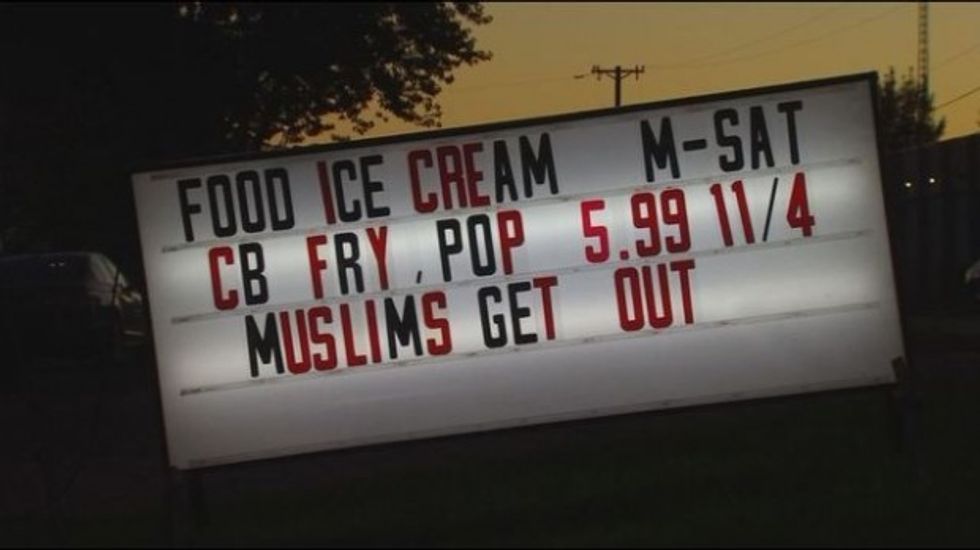 Sign outside Treats Family Restaurant in Lonsdale, Minnesota. (Image source: WCCO-TV)
The sign was put up following the stabbing of eight people at a St. Cloud mall over the weekend, during which the the suspect reportedly made references to Allah and reportedly asked people if they were Muslim. The Islamic State has claimed responsibility for the act, although officials have not yet confirmed ties to international terrorism.
Ruedinger said he was going to put "Muslim extremist" on the board, but that there wasn't enough room, KMSP-TV reported.
"People started taking it the wrong way and thinking we were against Muslims in general, and we're not," Ruedinger said. "We are not racist."
"It's my right and I'm going to stand up, and I wish more people would do it," the Minnesota restaurant owner added.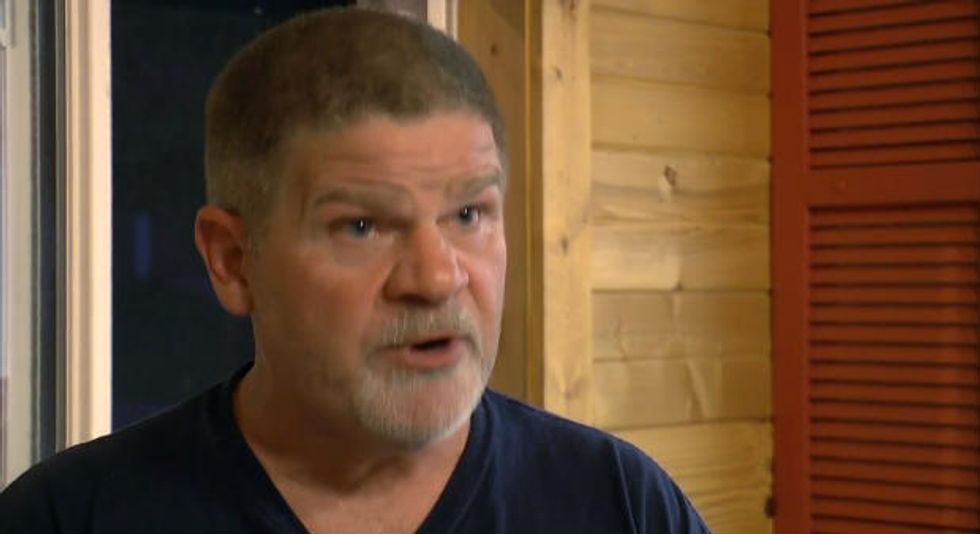 Dan Ruedinger (Image source: WCCO-TV)
Residents have since flocked to Ruedinger's business in support of his stance. On Monday, so many people showed up that Ruedinger had to call in three extra employees to help. But not everyone is thrilled with the move.
Lonsdale Police Chief Jason Schmitz said one woman pulled over after noticing the sign and started pulling down the letters. Ruedinger told the woman to stop, and that's when a small "altercation" took place, according to KMSP-TV.
Police were called, but there were no reports of arrests or injuries.
Mayor Tim Rud told the Lonsdale News Review following the incident, "Certainly and in no way does the city condone discrimination."
"I get it, it's his right to say what he wants to say," Payten Estepp, who was protesting the sign, told WCCO-TV. "But that's giving Lonsdale a bad rap to everyone that drives by on 19, which is a very busy road, so people are going to see that and they're going to think Lonsdale as a whole, as a community, is as crass as that sign."
—
Follow the author of this story on Twitter and Facebook: