State Department spokesman John Kirby conceded Wednesday during an interview on Fox News' "Fox and Friends" that the government's vetting process for Syrian refugees will potentially make mistakes.
Kirby, who defended the process, said it is extremely difficult for government agencies tasked with vetting to accurately vet each person entering the country due to the lack of records on people from war-torn countries.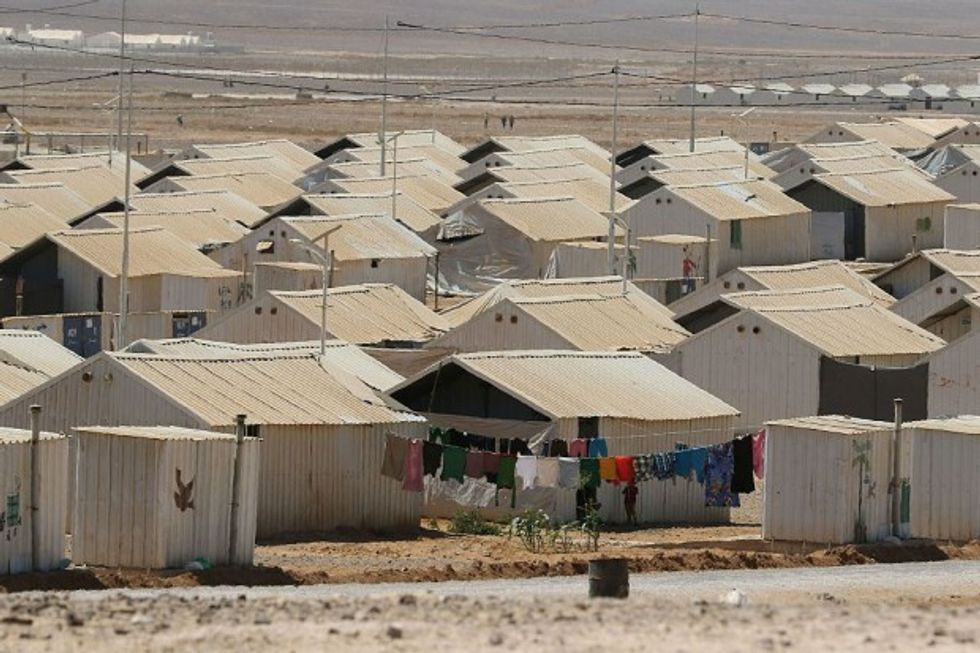 A Syrian refugee camp in Azraq in northern Jordan on Sept. 9 (Getty Images/Khalil Mazraawi/AFP)
However, as a de facto safety measure, Kirby said the vast majority of refugees being accepted into the United States are women and children, while most men who are admitted are connected to an accepted family.
"First of all, they're only the most vulnerable individuals. Eight out of 10 of the more than 10,000 Syrian refugees that we've admitted to the country are women and children," Kirby said. "And of the men that make up the remainder, most of them are connected to families."
Still, the spokesman labeled the process "very serious," despite the fact that it's neither "perfect" nor "foolproof."
"They are going through a very serious inter-agency vetting process, the most that any refugee goes through. Is it perfect? Can it be perfect? Can it be foolproof?" Kirby conceded. "Well, probably not, no."
Watch Kirby's interview:
.@statedeptspox on vetting process: "Is it perfect? Can it be perfect? Can it be foolproof? Probably not, no." pic.twitter.com/5z9dQwEjcs

— FOX & Friends (@foxandfriends) September 21, 2016
—
Follow the author of this story on Twitter and Facebook:
[facebook //www.facebook.com/plugins/like.php?href=