Fox News anchor Megyn Kelly tore into Kellyanne Conway, Donald Trump's campaign manager, Wednesday night over the Republican presidential nominee's past comments about women.
Throughout the interview, the "Kelly File" host quizzed Conway on Trump's preparedness to debate, citing a New York Times report claiming senior advisors to the billionaire businessman are telling him to "practice, practice, practice."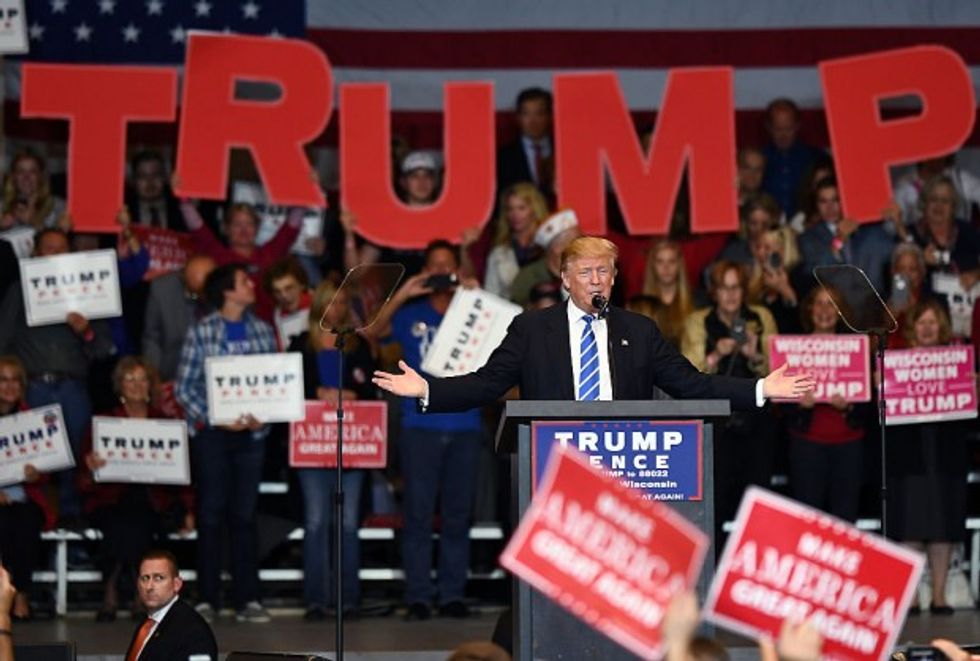 JEWEL SAMAD/AFP/Getty Images
Kelly then pivoted to Hillary Clinton's attack centered on Trump's treatment of Alicia Machado, the 1996 winner of the Miss Universe pageant. At the time, Trump criticized her weight and doubled down on those comments Tuesday morning.
"You know he has repeatedly made comments about women, about their looks, their size, their weight — even this campaign, talking about Carly Fiorina's face, retweeting a negative picture about Heidi Cruz's face, criticizing Hillary Clinton and her look," the Fox host said. "Kellyanne, this is an issue for him, is it not?"
In response, Conway turned toward Clinton, arguing the Democratic candidate is making the entire race about Trump's past comments because of her poor record. But Kelly kept pressing the campaign manager, asking her why she would seemingly classify questions about Trump's record with women as "out of line" for the Clinton campaign.
"I didn't say that," Conway replied. "I'm just wondering why she's spending 10s of millions of dollars on negative ads and negative mail pieces and never putting together a positive, aspirational vision."
"Because she's killing him with women," Kelly answered. "And she sees an advantage there, and she's trying to exploit it. My question to you is whether [Trump] needs to come up with a better answer than telling 'Fox & Friends,' 'Well, [Machado] gained a bunch of weight when she won Miss Universe and she was a real problem.'"
In the end, Conway said Trump should pivot toward issues that female voters care about — his childcare plan, healthcare reform, education, among others — and boast about the number of women he has hired and promoted within the Trump Organization.
"That's the interesting thing about him, Kellyanne, is that he does insult women a lot. He insults men a lot. But, by all accounts, when it comes to hiring and promotions, I haven't heard one person say he lets gender interfere with his promotions or pay or anything like that," Kelly concluded.
Watch the entire interaction below:
—
Follow the author of this story on Twitter: