President Barack Obama is calling Congress' decision to override his veto of the Sept. 11 legislation that gives victims' families the right to sue Saudi Arabia in court for any role the country may have played in the 2001 terror attacks "a mistake."
Furthermore, the president asserted the move was nothing more than a "political vote" on Congress' part, as the election draws closer, telling CNN's Jake Tapper during a town hall in Fort Lee, Virginia, Wednesday that the legislation puts the U.S. military at risk of becoming subject to similar laws in other countries.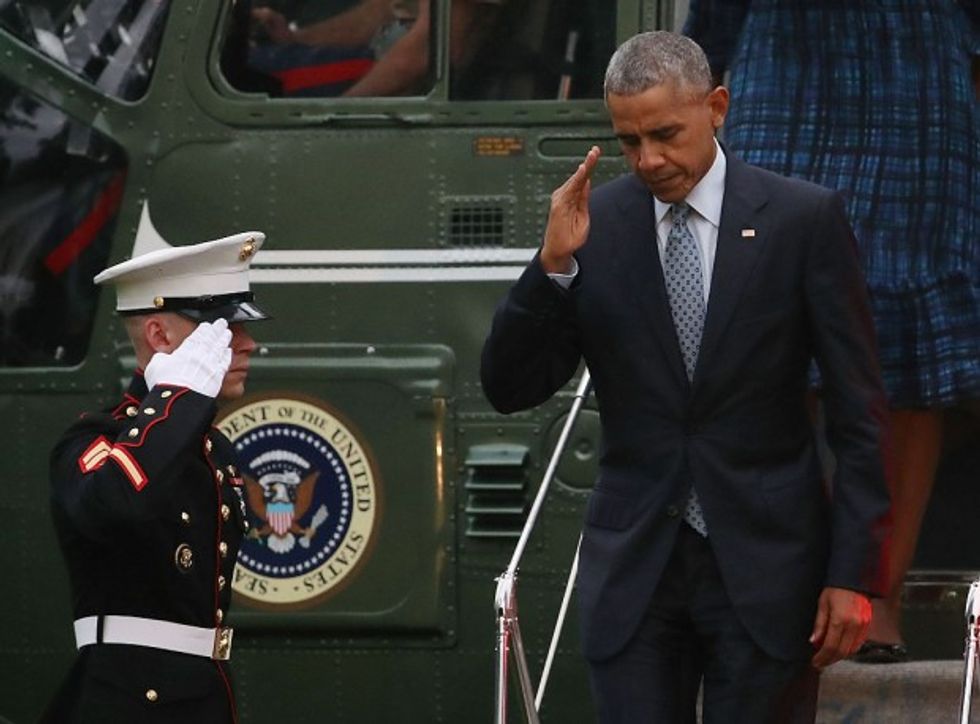 Mark Wilson/Getty Images
"It's an example of why sometimes you have to do what's hard. And, frankly, I wish Congress here had done what's hard," he said in front of a military audience.
In Obama's view, the vote was just a calculation by congressional members on both sides of the aisle.
"If you're perceived as voting against 9/11 families right before an election, not surprisingly, that's a hard vote for people to take. But it would have been the right thing to do ... And it was, you know, basically a political vote," the commander in chief told Tapper, adding that Gen. Joseph Dunford, chairman of the Joint Chiefs, and Defense Secretary Ash Carter spoke out against the bill.
Obama did, however, say "all of us still carry the scars and trauma of 9/11," acknowledging that the victims of the attacks deserve support and compensation for their losses. The White House administration established a victim's compensation fund. Regardless, the president said he feels the law could have a damaging impact on the U.S.
Obama told Tapper that the U.S. has set up a "status of forces agreements," which guarantees that any deployed U.S. troops are protected from similar private lawsuits — a deal that is acknowledged by several countries because the U.S. honors it with them as well.
Despite the president's reservations, his veto was overruled by a 97-1 margin in the Senate and by 348-77 margin in the House of Representatives.
See Obama's comments below:
Exclusive: Obama says Congress made a "mistake" overriding his veto https://t.co/bhBlytquea #ObamaTownHall https://t.co/JQaOdBJ7EN

— CNN Politics (@CNNPolitics) September 28, 2016
—
Follow the author of this story on Twitter: