A 6-year-old boy who was shot in the leg during a shooting at his South Carolina elementary school remains in critical condition Thursday.
Jacob Hall was among two students and one teacher who was shot Wednesday at Townville Elementary School.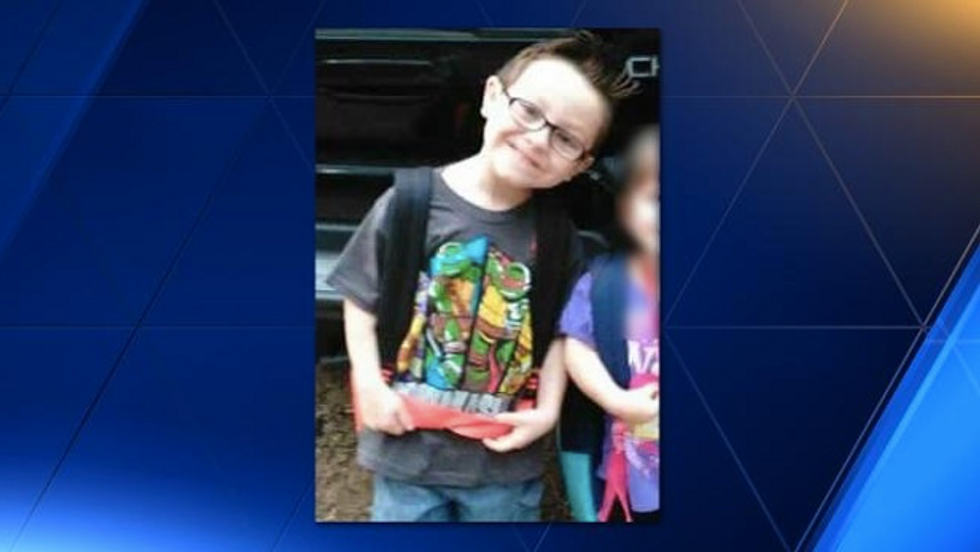 Jacob Hall (Image source: WYFF-TV)
Following the shooting, Hall was airlifted to Greenville Memorial Hospital where he underwent surgery, a hospital official said Thursday.
"We appreciate the community's support, especially the Townville Rescue Squad, who treated Jacob onsite and brought him to the hospital," his parents, Rodger and Renae Hall, told WYFF-TV. "We appreciate everyone's thoughts and prayers and ask for privacy during this difficult time."
State Rep. Alan Clemmons (R) wrote on his Facebook page that Hall is the nephew of his friends and neighbors and asked for prayers for the young child.
"He died twice, and was revived, during medical transport and again during surgery," Clemmons wrote.
In another update, Clemmons said he spoke to Hall's grandfather who said Hall "continues to fight, though his condition is still critical."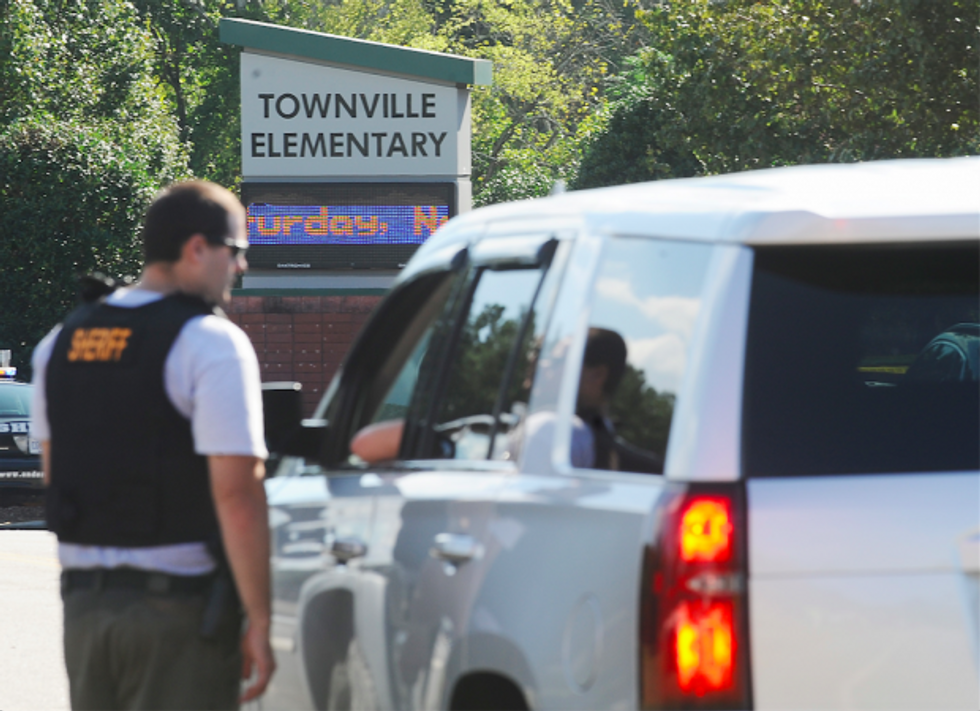 Members of law enforcement talk in front of Townville Elementary School in Townville, South Carolina, Wednesday. (AP Photo/Rainier Ehrhardt)
A GoFundMe page has been set up by a family friend to help the Hall family financially as their son remains hospitalized. The fundraising site has raised more than $22,000 for the family as of Thursday afternoon.
A 14-year-old is in police custody following the shooting. Volunteer firefighter Jamie Brock is credited with subduing the young teenager until police could apprehend him.
Anderson County Deputy Chief Keith Smith told WYFF that the shooting occurred on the playground and that the 14-year-old did not go inside the elementary school.
The teenager's father, Jeffrey Dewitt Osborne, was found shot to death in his home Wednesday as well. The teen is also the suspect in his father's murder.
First-grade teacher Meghan Hollingsworth was shot in the shoulder and another 6-year-old boy was shot in the foot. Both have been released from the hospital.
—
Follow Kaitlyn Schallhorn (@K_Schallhorn) on Twitter