While almost every car manufacturer has announced self-driving cars will soon be a reality, Nissan is extending that self-driving technology beyond cars to chairs.
Utilizing the same ProPilot sensor/camera technology found in Nissan's Serena, the company has introduced the ProPilot chair.
The initial application of the ProPilot would be limited to helping people endure long waits in line.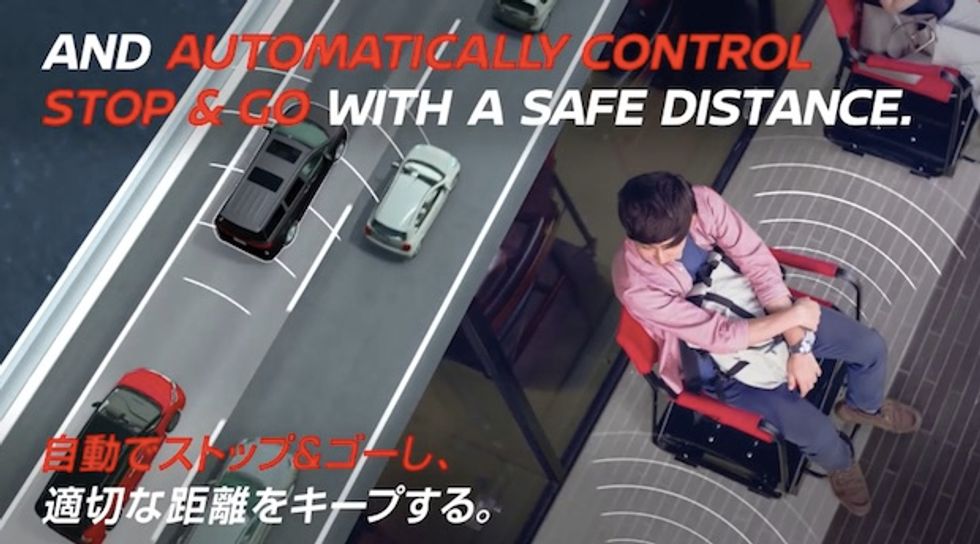 Image source: YouTube
The chair senses when someone is sitting in it and also when it is empty. Once the chair delivers the person to the front of the line, the empty chair returns to the end of the line, ready to pick up another person.
ま、またイス!? #NissanProPilotChairhttps://t.co/vqruCcsHTx pic.twitter.com/viYFCSxXC8

— 日産自動車株式会社 (@NissanJP) September 27, 2016
The same technology could also be used in offices to make sure chairs are back where they belong following meetings or at the end of a long day.
日産の技術 × イス = !?!?https://t.co/HjcvrndHYy pic.twitter.com/DBpCoLUQ7e

— 日産自動車株式会社 (@NissanJP) February 15, 2016
There is currently no plan to mass produce and sell these chairs on the open market. Instead, Nissan is using the "self-driving" chairs primarily as a marketing device to teach people about the technology that will likely show up in most of its cars by 2020.
If the concept of a chair that eliminates the need for standing and walking seems familiar, perhaps you are thinking of the 2008 animated movie "Wall-E."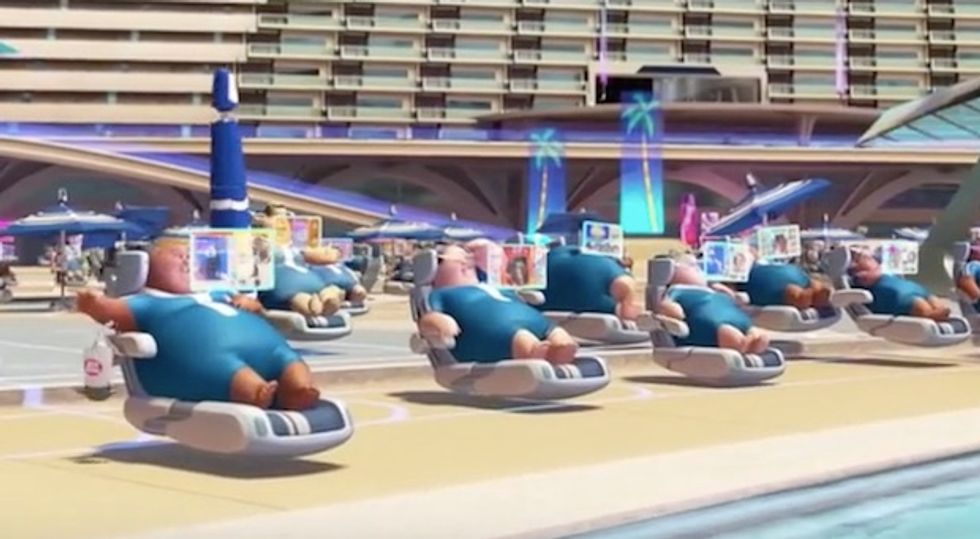 Image source: YouTube
In the cartoon feature, humans are depicted as bloated and spoiled thanks to robots and technology eliminating the need for any physical activity.
See the self-driving chairs in action.
—
Follow the author of this story on Twitter and Facebook: