Republican presidential nominee Donald Trump went after Alicia Machado, 1996 winner of the Miss Universe pageant, Wednesday night, asserting he is responsible for the beauty queen maintaining her job, despite her recent attacks against him.
"This is a person ... she did not do well," Trump told Fox News host Bill O'Reilly. "She had a lot of difficulties and, you know, they wanted to fire her ... The company itself wanted to fire her. I saved her job ... I said, 'Don't do that. Let her try and lose the weight.'"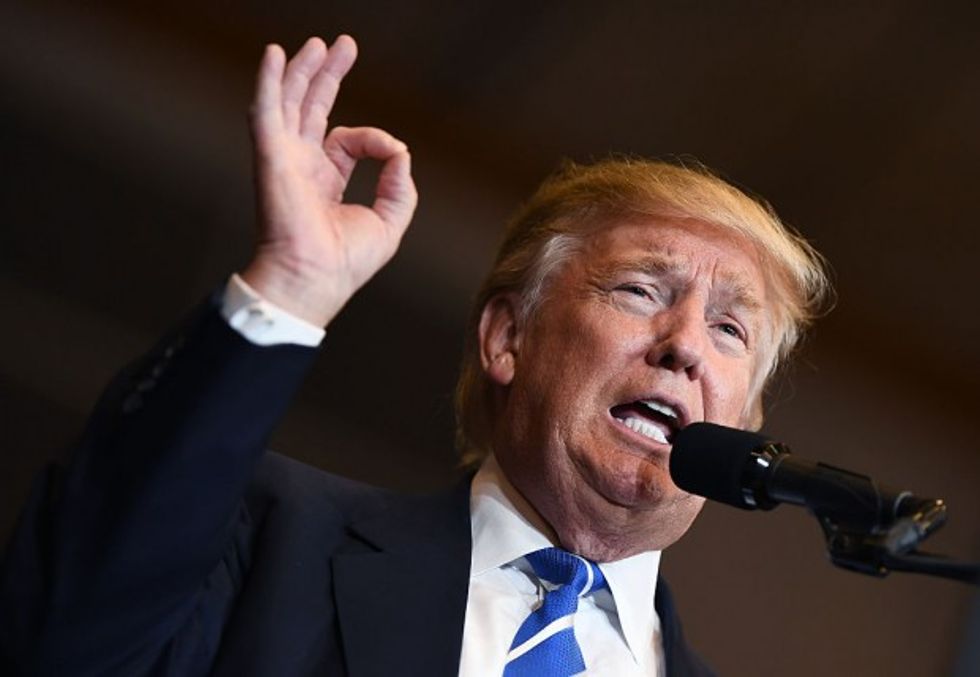 JEWEL SAMAD/AFP/Getty Images
"I saved her job, because I said [firing her was] going to be ruinous and I've done that with a number of the young ladies, where I save their job," he continued. "And look what I get out of it. I get nothing."
Machado was catapulted to the national stage overnight when Trump's rival, Democratic presidential nominee Hillary Clinton, brought the 20-year-old issue up during the first presidential debate Monday night, saying the former Miss Universe champion accused the billionaire businessman of calling her "Miss Piggy" and "Miss Housekeeping" at the time.
While it has not been proven Trump called her either of those specific names, it is well-documented that the GOP candidate mocked Machado in a 1996 radio interview with shock jock Howard Stern and forced her to exercise in front of a gaggle of reporters at the time.
Despite the criticism of his comments, Trump called into "Fox & Friends" Tuesday morning to defend his remarks about Machado's weight.
"She was the worst we ever had. The worst, the absolute worst," he said. "[S]he gained a massive amount of weight and it was a real problem. We had a real problem. Not only that, her attitude. And we had a real problem with her."
In his conversation with O'Reilly, Trump downplayed the attacks coming from the Clinton campaign and her surrogates regarding his interactions with Machado.
He claimed to have never bullied the ex-Miss Universe, saying "I hardly know" her, further telling the Fox host, "If you added up all the time I spoke to her, it'd probably be less than five minutes." Trump also acknowledged that, regardless of his comments, the pageant is about physical appearance.
"It is a beauty contest," he said. "Say what you want, I mean they know what they're getting into. It's a beauty contest."
Watch the interview below:
—
Follow the author of this story on Twitter: