Following last week's presidential debate — the first of three — Democratic nominee Hillary Clinton has gained ground over her opponent, Republican nominee Donald Trump, according to a slew of newly released national polls.
A Fox News poll, released Friday evening, showed that while the race between Clinton and Trump is still tight, Clinton gained several points on Trump after the debate. Previously, only one point separated the two. Now, post debate, Clinton has a three-point lead over Trump, 43 percent to 40 percent.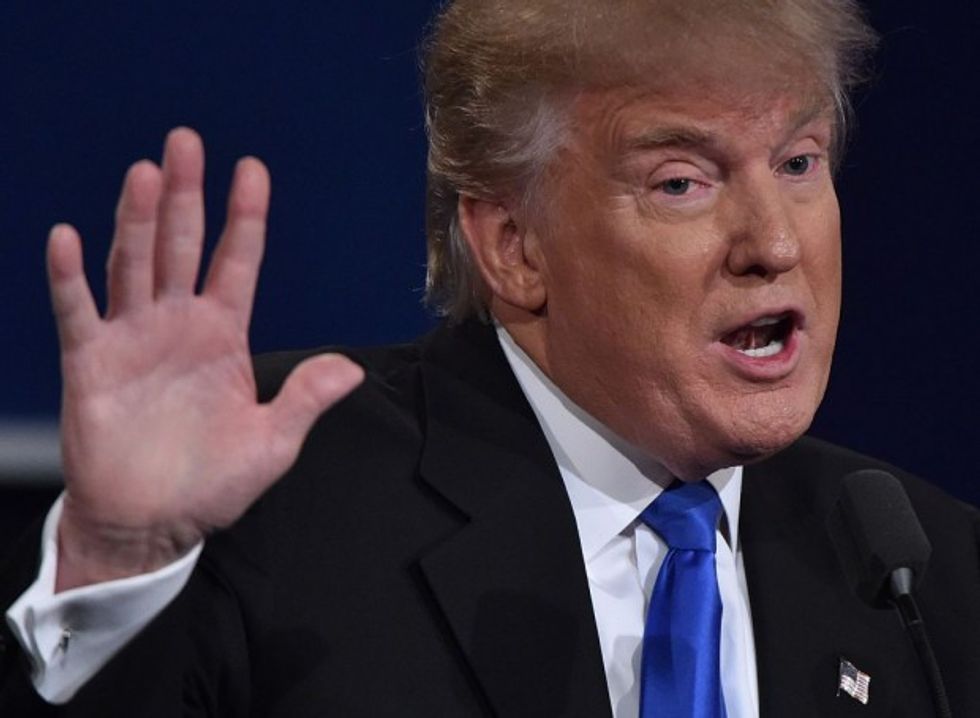 Republican nominee Donald Trump speaks during the first presidential debate at Hofstra University on Monday. (Getty Images/PAUL J. RICHARDS/AFP)
That number includes third-party candidates Gary Johnson of the Libertarian Party and the Green Party's Jill Stein. When polled head-to-head, Clinton's gap widens to five points, the poll found, 49 percent to 44 percent.
Five other national post-debate polls showed similar results, according to Politico. The lone poll that showed Clinton losing ground was a Reuters/Ipsos poll.
According to the RealClearPolitics national average of polling, Clinton has a 3.1 point lead over Trump heading into the final five weeks before Election Day. That's up from a low of 0.9 points on Sept. 19.
—
Follow the author of this story on Twitter and Facebook:
[facebook //www.facebook.com/plugins/like.php?href=