The Arizona Republic, one of Arizona's largest newspapers, endorsed Democratic nominee Hillary Clinton for president last week. The paper could have never imagined what followed.
According to the New York Times, who spoke with the paper's editorial page editor, the paper received cancellation calls every 10 minutes following the endorsement. One person even phoned a death threat.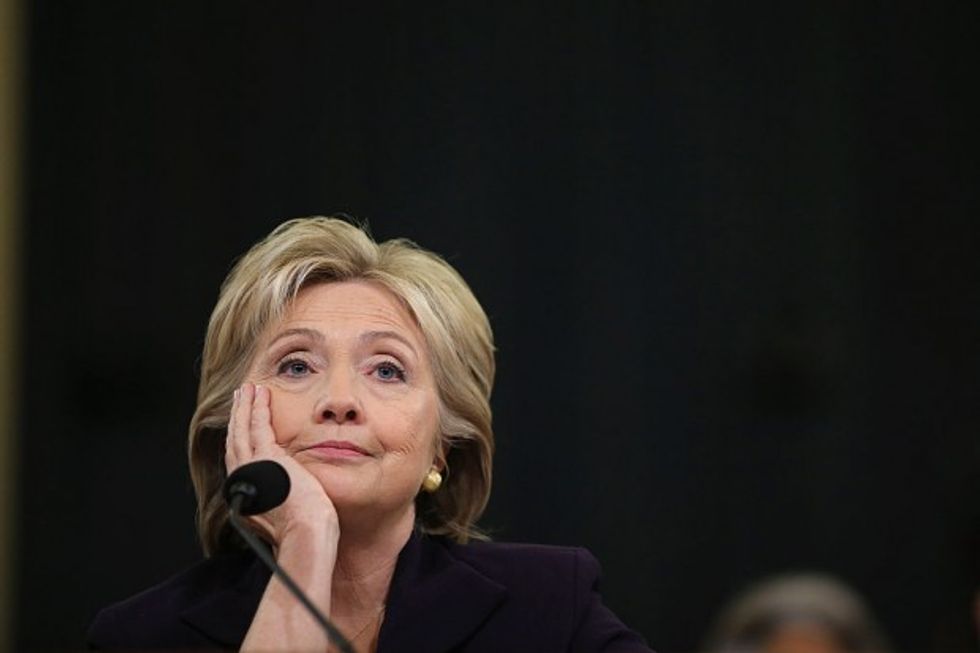 Democratic presidential candidate and former Secretary of State Hillary Clinton testifies before the House Select Committee on Benghazi, Oct. 22, 2015. (Getty Images/Chip Somodevilla)
"We're feeling the weight of our history," Phil Boas, the paper's editorial page editor, told the Times. Boas is referencing the fact that in the paper's 126-year history, they have never endorsed a Democrat over a Republican for president.
However, in their decision to endorse Clinton, Boas told the Times that the consideration of cancelations was never a factor in their decision, despite the potential financial impact.
"We know we're doing the right thing. We feel very good about this decision," he said.
The Republic, however, isn't the only newspaper to feel the weight of their endorsement. According to the Times, both the Dallas Morning News and the Cincinnati Enquirer have also lost readership stemming from their endorsements of Clinton.
The Enquirer had not endorsed a Democrat for president in more than a century, while the last time the Morning News endorsed a Democrat for president was before World War II.
So far in 2016, Clinton has picked up more than a dozen endorsements from major newspapers, while Trump has picked up zero. Ironically, Libertarian nominee Gary Johnson has received at least a half-dozen.
—
Follow the author of this story on Twitter and Facebook:
[facebook //www.facebook.com/plugins/like.php?href=