Donald Trump said Wednesday that many of his offensive comments about women were made "for the purpose of entertainment."
During an interview with Las Vegas' KSNV-TV, the Republican presidential nominee was asked by reporter Jim Snyder if he could "understand the concern from parents of younger girls that some of your comments could be hurtful to girls struggling with body image and the pressure to be model perfect."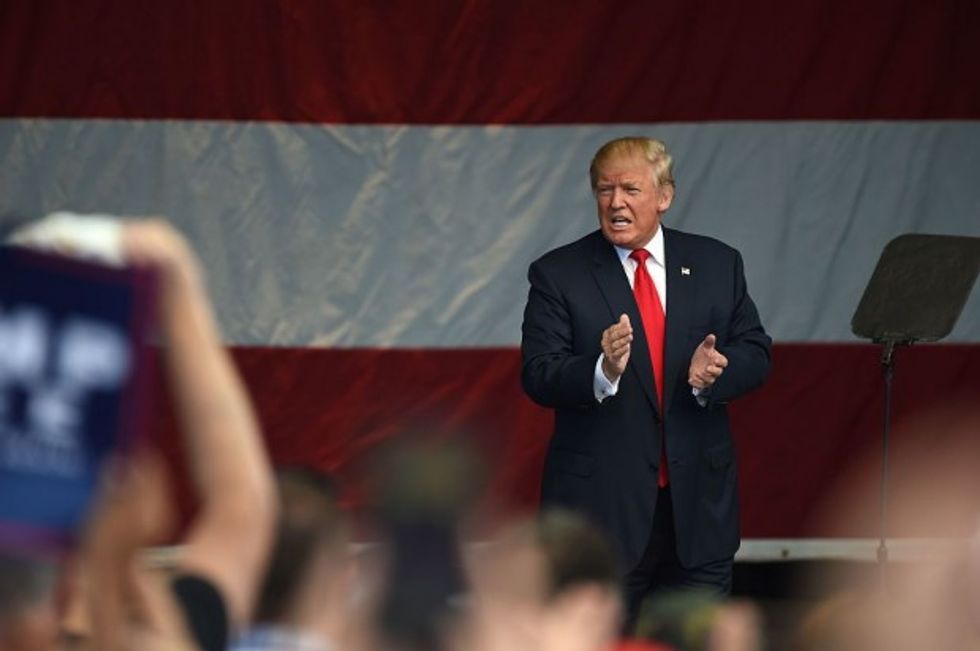 ROBYN BECK/AFP/Getty Images
Trump chalked up his résumé of disparaging remarks to being a good entertainer.
"A lot of that was done for the purpose of entertainment," he told Snyder. "I can tell you this: There is nobody — nobody — that has more respect for women than I do."
Asked if he is "trying to tone it down" as he moves from TV personality to potential president, Trump said, "It's not a question of trying; it's very easy."
The reporter also pressed Trump on his habit of rating women from 1-10 and criticizing their bodies, a practice the billionaire businessman often participated in during appearances on shock jock Howard Stern's radio program. He said it was all because he was the host of NBC's "The Apprentice."
"You know, you're in the entertainment business. You're doing 'The Apprentice.' You have one of the top shows on television. And you say things differently for a reason," he argued.
Democrats have frequently knocked Trump for his record with women, and he has offered plenty of fodder for their criticism.
During the first presidential debate, Democratic presidential candidate Hillary Clinton brought up Trump's 20-year-old comments about 1996 Miss Universe pageant winner Alicia Machado, whom the Republican standard-bearer attacked at the time for gaining too much weight.
The morning after the debate, Trump went on Fox News' "Fox & Friends" and doubled down on his decades-old comments, saying Machado "gained a massive amount of weight" and was "one of the worst [Miss Universe] winners we ever had."
—