A former lawyer for Republican presidential nominee Donald Trump said during a 1993 deposition that he would bring another lawyer to meetings with Trump in an effort to prevent the real estate mogul from lying, according to documents obtained by Buzzfeed News.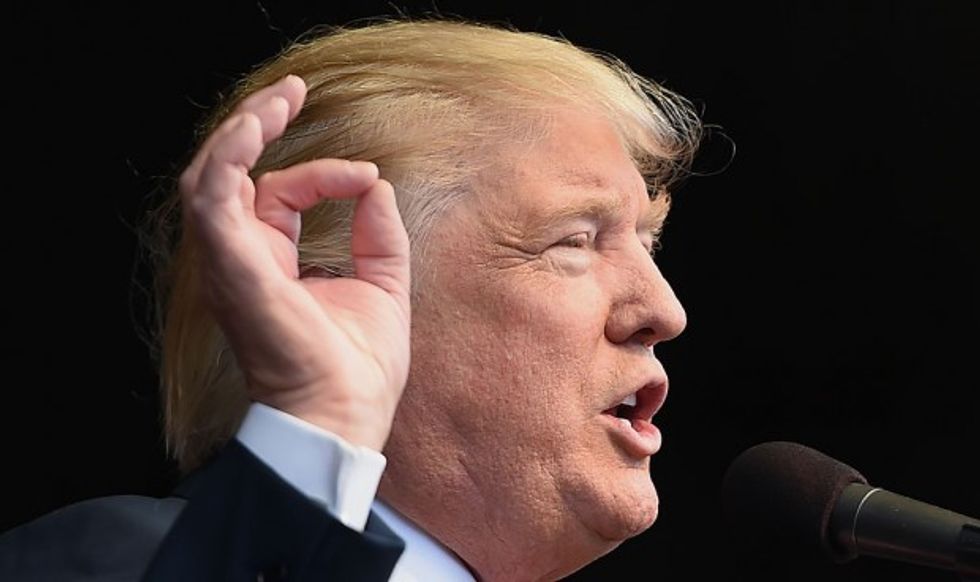 Republican presidential candidate Donald Trump speaks at a campaign rally in Henderson, Nevada, Wednesday. (Robyn Beck/AFP/Getty Images)
In a deposition regarding Trump Plaza's bankruptcy proceedings, lawyer Patrick McGahn said that when meeting with Trump, "it's always been our practice to make sure that two people are present, and we don't have a problem with people lying."
"We tried to [meet in pairs] with Donald always if we could because Donald says certain things and then has a lack of memory," he added.
In depo for Trump Plaza bankruptcy case, Trump's own lawyer testifies they often met with him in pairs because Trump lies so much. pic.twitter.com/TdEkdf4ZiB

— southpaw (@nycsouthpaw) October 6, 2016
"He's an expert at interpreting things," he said. "Let's put it that way."
Trump Plaza Associates filed for bankruptcy in 1992. McGhan's deposition took place in April of the following year.
According to the Press of Atlantic City, earlier this year, Trump sued McGahn, claiming the lawyer billed him for work on behalf of three of his casinos that was never done.
—
Follow the author of this story on Twitter and Facebook: