Republican presidential nominee Donald Trump released a list Friday of additions to his national security advisory council.
According to the Trump campaign, the new additions to the council are: Fox News national security analyst KT McFarland, Sens. Tom Cotton (R-Ark.) Richard Burr (R-N.C.), Bob Corker (R-Tenn.), Jim Inhofe (R-Okla.), Reps. Michael McCaul (R-Texas) and Darrell Issa (R-Calif.), former CIA Director James Woolsey, chairman of Colony Capital Inc. Tom Barrack and former Attorney General John Ashcroft.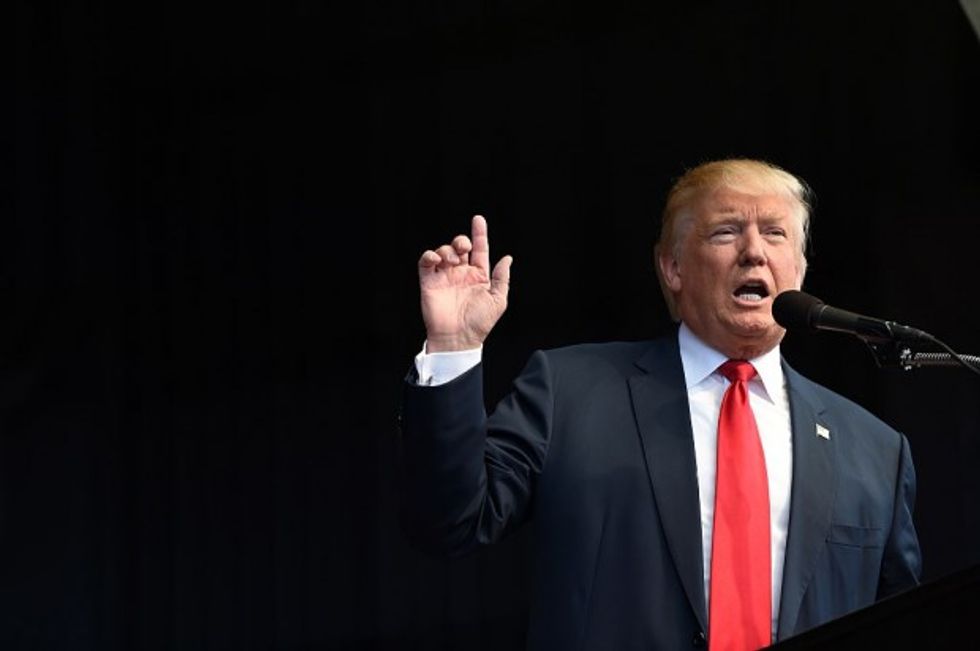 Republican presidential nominee Donald Trump speaks during a Wednesday campaign rally in Henderson, Nevada. (Robyn Beck/AFP/Getty Images)
"This distinguished group stands behind Mr. Trump because it is imperative that the U.S. has a strong leader to combat terrorism, strengthen its borders and make sure that America is safe," a spokesperson for the Trump campaign said in a press release.
The campaign characterized the new additions as voices that offer a sharp contrast to the "Obama/Clinton Administration" that has "[wrecked] America's credibility internationally, weakened defense capabilities and has shown great disrespect to military personnel."
The new members will join Trump's existing advisory council, which includes Sen. Jeff Sessions (R-Ala.), retired Lt. Gen. Michael Flynn and former New York City Mayor Rudy Giuliani (R).
—
Follow the author of this story on Twitter and Facebook: