Sunday night's second presidential debate between Hillary Clinton and Donald Trump opened with both candidates walking out and almost coming together in the center of the stage. However, in a moment that appeared to be awkward, the candidates did not shake hands before taking questions from undecided voters.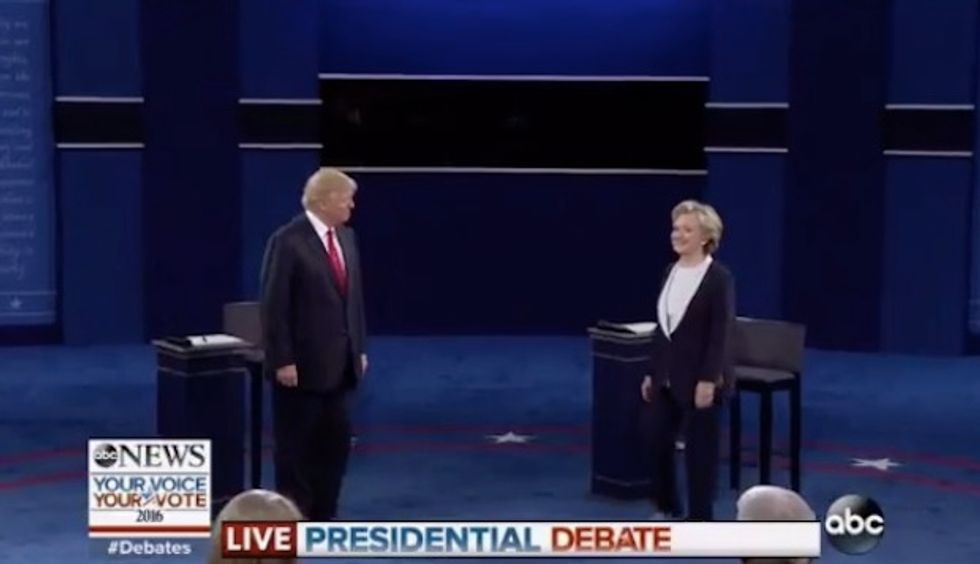 Image source: ABC 7 Twitter
The no-handshake entrance was a departure from the opening moments of the first Clinton -- Trump debate where the candidates actually shook hands on stage and posed for photos.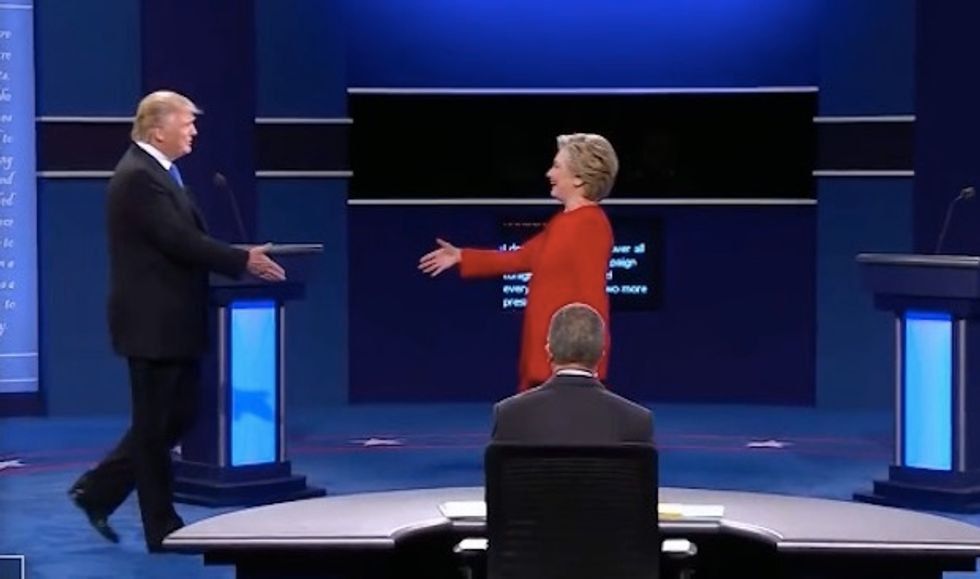 Image source: YouTube
Seconds after the visibly uncomfortable moment, social media began commenting on the lack of a handshake between the two candidates.
Who else noticed there was no handshake between the candidates. Can only imagine the tension on that debate stage

— Elizabeth Vargas (@EVargasABC) October 10, 2016
No handshake!

— Chris Matthews (@HardballChris) October 10, 2016
no handshake? probably a germ thing.

— GregGutfeld (@greggutfeld) October 10, 2016
Was the handshake-free debate opening rare? Looking back at 2012, in the first debate between Barack Obama and Mitt Romney, both men were already standing at their lecterns when the debate opened.
In opening of the second debate, Romney and Obama walked out and shook hands in the middle of the stage.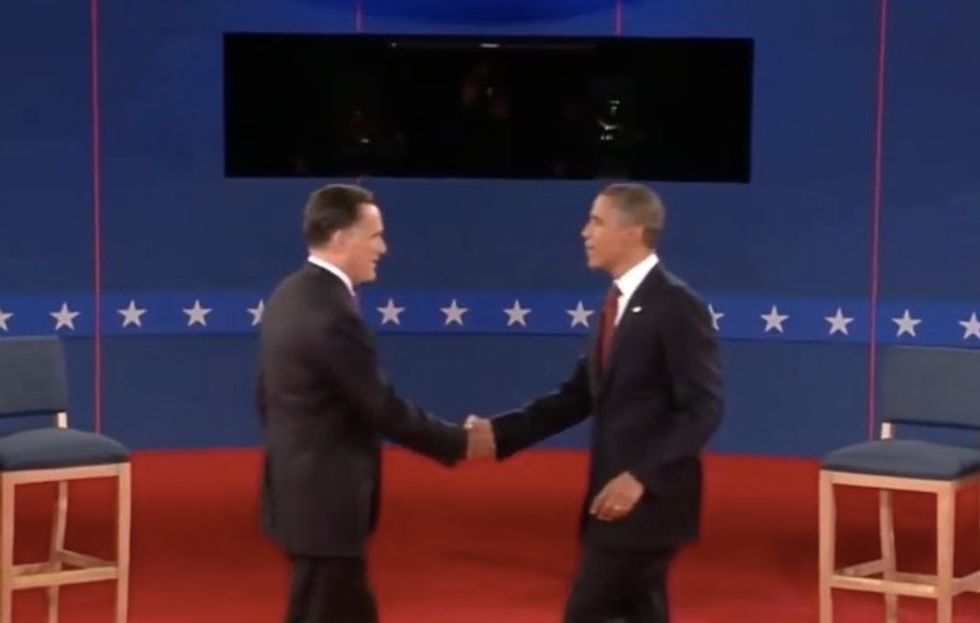 Image source: YouTube
For the record, in September of 1960, the very first televised debate between John F. Kennedy and Richard Nixon featured no handshake between the candidates before or after the debate.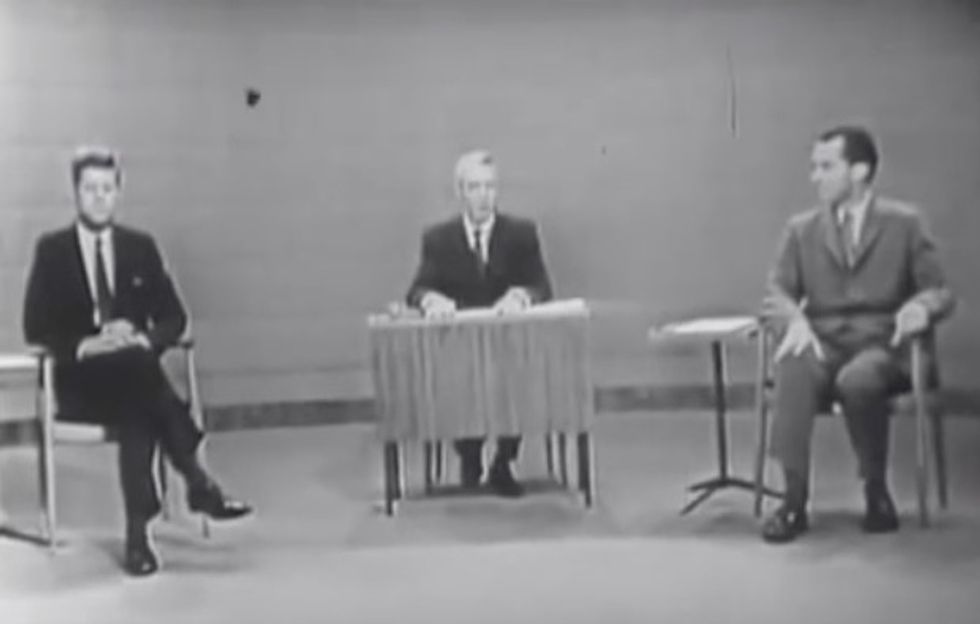 Image source: YouTube
Watch the opening.
No handshake to start off second presidential debate...https://t.co/fcTkMH85Yz#debatepic.twitter.com/Im3bkSuUdP

— ABC 7 Chicago (@ABC7Chicago) October 10, 2016
--
Follow the author of this story on Twitter and Facebook: