Former President Bill Clinton, in an effort to win Christians and social conservatives, recorded a political ad during the 1996 presidential election cycle touting his support for late-term abortion bans, the death penalty and the Defense of Marriage Act.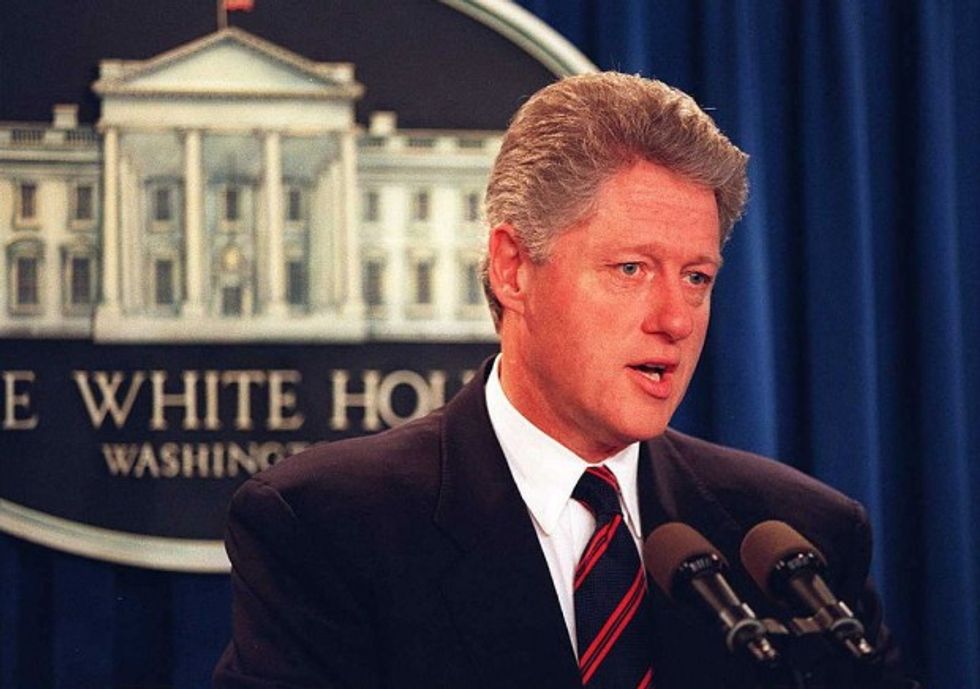 Getty Images/Stringer/AFP
According to CNN, the ad was played on Christian radio stations throughout the country and was a response to Republican candidate Bob Dole accusing Clinton of manufacturing a "moral crisis" in the United States. The ad said, in part:
Don't be misled by Bob Dole's attack ads. President Clinton wants a complete ban on late-term abortions except when the mother's life is in danger or faces severe health risks, such as the inability to have another child. The president signed the Defense of Marriage Act, supports curfews and school uniforms to teach our children discipline.

The president enacted the V-chip to block out violent TV programs. His crime bill expanded the death penalty for drug kingpins. Bob Dole opposed him and is resorting to untrue negative attacks. President Clinton has fought for our values and America is better for it.
Despite the ad's attempt to appeal to conservative voters, CNN reported that the ad was eventually pulled after LBGT groups voiced their disdain for it.
At the time, the ad was extensively reported on by the Washington Post and the Associated Press. DOMA, a law passed under President Clinton's guidance in 1996, was effectively ruled unconstitutional by the Supreme Court in 2013, which said that it violated the 5th amendment's due process clause.
—
Follow the author of this story on Twitter and Facebook:
[facebook //www.facebook.com/plugins/like.php?href=