Over the weekend, Republican vice presidential nominee Mike Pence was widely rumored to be considering dropping out of the race and asking Trump to replace him on the ballot in November. Monday morning, Pence strongly denied those rumors on CNN's "New Day," calling them "absolutely false."
The Indiana governor told host Alisyn Camerota, "I will always keep my conversations with Donald Trump and my family private, but it is absolutely false to suggest that at any point in time we considered dropping off this ticket. It's the greatest honor of my life to be nominated by my party to be the next vice president of the United States of America."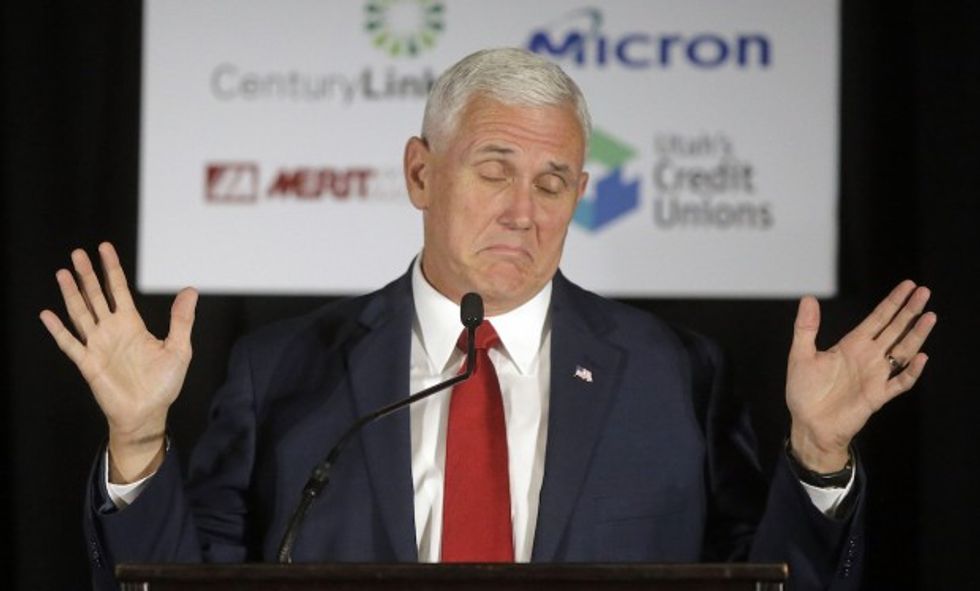 Donald Trump's running mate, Indiana Gov. Mike Pence, speaks to the Utah Solutions Summit in Salt Lake City. (AP Photo/Rick Bowmer)
Rumors began to swirl this weekend when Pence issued a surprisingly strong public rebuke of Trump's comments and then canceled an appearance in Wisconsin at which he was set to appear on stage with House Speaker Paul Ryan (R-Wis.) as a substitute for Trump, who was reportedly asked not to attend the event because of the furor over his lewd hot-mic remarks. Reporters then noted on Saturday morning that there were no Pence events scheduled on the Trump campaign's website, although it was unclear whether those events had been removed, or if none had been scheduled prior to that time.
It is not clear, even if Pence had requested to drop out, what legal mechanism might have permitted his replacement on the ballot, if any.