NBC should release the full tape it's holding of an interview with Bill Clinton rape accuser Juanita Broaddrick, a well-known investigative journalist said.
Broaddrick has said NBC edited out the portion of her 1999 interview in which she claims Hillary Clinton got involved in stamping out her rape allegations.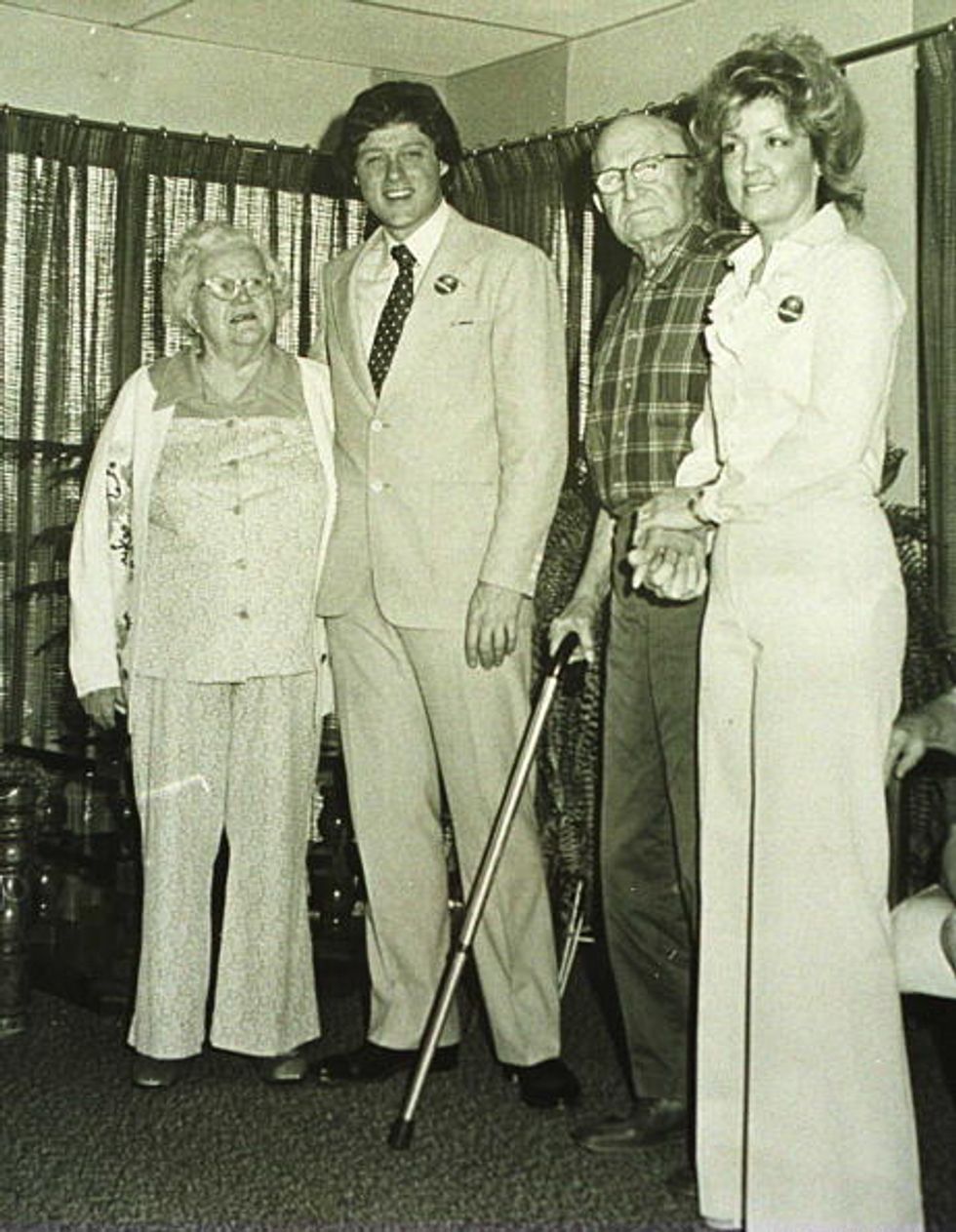 Bill Clinton on a visit to Juanita Broaddrick's, right, nursing home in Van Buren, Arkansas, in 1978. (Getty Images)
But Michael Isikoff, formerly of Newsweek magazine and NBC, said during a Thursday discussion on Sidewire.com that Broaddrick interviewer Lisa Myers "has since agreed Broaddrick said this then — and NBC chose to cut it out[.]"
"NBC ought to check its archive and run the full interview," Isikoff said. "(AS long as they're now culling their archives!)"
Broaddrick — along with fellow Bill Clinton accusers Paula Jones and Kathleen Willey — appeared at a press conference before the last presidential debate to renew accusations against Clinton and back Republican nominee Donald Trump, who's been dealing with sexual accusations of his own.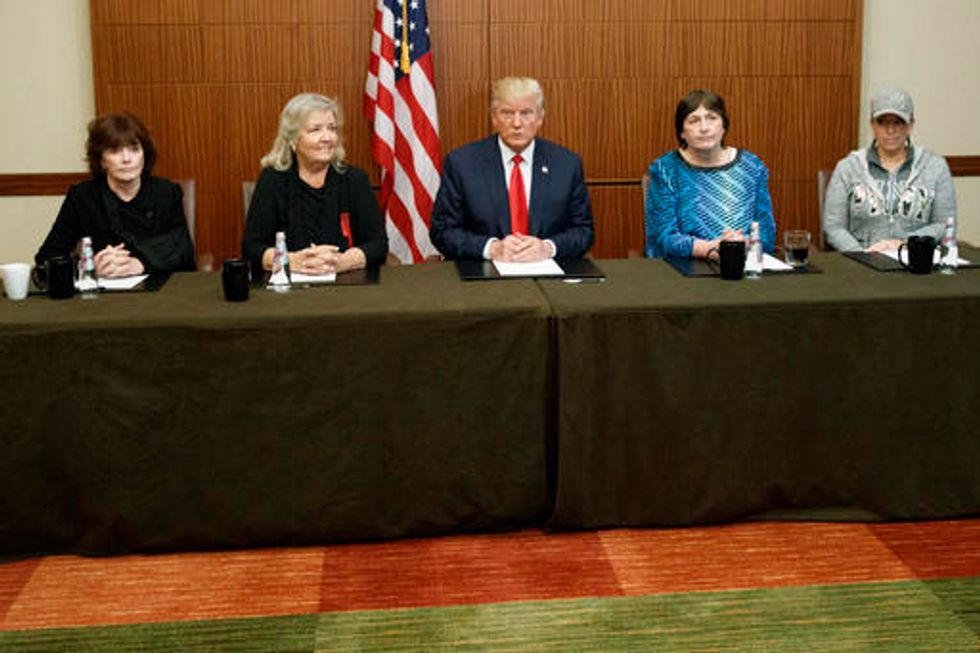 Republican presidential candidate Donald Trump, center, sits with, from right, Paula Jones, Kathy Shelton, Juanita Broaddrick and Kathleen Willey before the second presidential debate with Democratic presidential candidate Hillary Clinton at Washington University in St. Louis, Missouri, Sunday. (AP Photo/ Evan Vucci)
Isikoff took a shot at Democrats and Republicans during the Sidewire discussion for seemingly supporting or attacking accusers past and present depending on what politician is being accused.
"It's amazing to watch how Ds who attacked those women are now embracing the Trump accusers, while the Rs who believed them attack them," Isikoff noted.
(H/T: Washington Free Beacon)