An audit by the New York City Comptroller's Office found no record of a donation from Donald Trump to charities for victims of 9/11 in the aftermath of the attacks, although the candidate had promised to contribute funds, according to ABC News.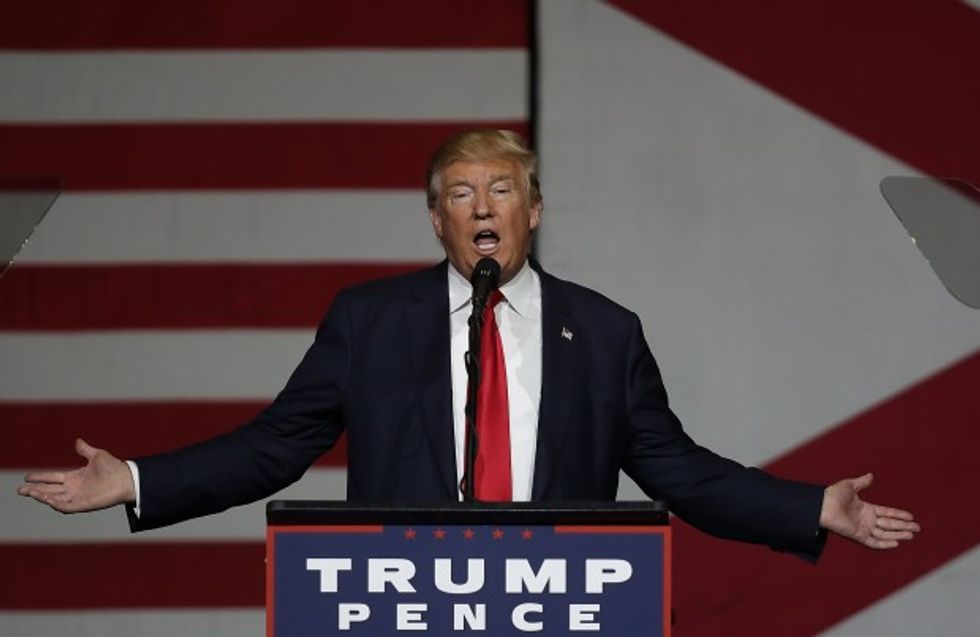 Republican presidential candidate Donald Trump (Joe Raedle/Getty Images)
Shortly after the attack, Trump promised to donate $10,000 to the Twin Towers Fund.
New York City Comptroller Scott Stringer, a Democrat, told ABC News that he found no evidence of a donation from Trump in the year after the attack.
"My office has reviewed the donations made in the nearly 12 months following the attacks — and we didn't find evidence that he contributed a single cent to the victims, our first responders, and to our city through the Twin Towers Fund," Stringer said.
"In the wake of 9/11, New Yorkers came together, healed, and rebuilt," he added. "If Donald Trump claimed to donate and didn't, if he claimed to support New Yorkers in a time of crisis and refused, then that would be just plain wrong."
ABC noted that the audit was conducted at the request of multiple media outlets, including the New York Daily News, the publication that first reported the story. The comptroller's office said it examined approximately 1,500 pages of donor records.
A spokeswoman for the Trump campaign did not immediately return TheBlaze's request for comment.