NEW YORK (TheBlaze/AP) — NBC News has fired "Today" show host Billy Bush, who was caught on tape in a vulgar conversation about women with Republican presidential nominee Donald Trump before an "Access Hollywood" appearance.
Bush was suspended at the morning show two days after contents of the 2005 tape were reported on Oct. 7. NBC and Bush's representatives had been negotiating terms of his exit before Monday's announcement.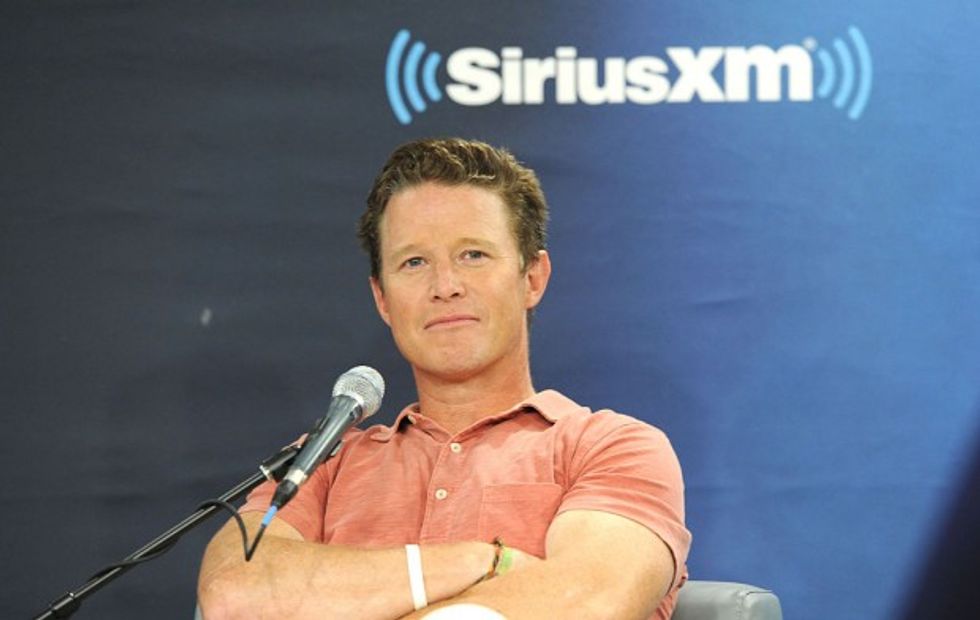 Billy Bush (Craig Barritt/Getty Images for SiriusXM)
The decision to dismiss Bush comes just hours after Melania Trump, the GOP candidate's wife, blamed the former "Access Hollywood" host for "egging on" Donald Trump to take part in "boy talk." The ex-supermodel is standing by her husband, but nevertheless was surprised by the "inappropriate" comments.
On the tape, Bush is heard laughing as Trump talks about fame enabling him to grope and try to have sex with women not his wife.
Bush later said he was "embarrassed and ashamed." Trump has since denied groping women.
Bush had been at "Today" for two months. He's the nephew of Republican former President George H.W. Bush.